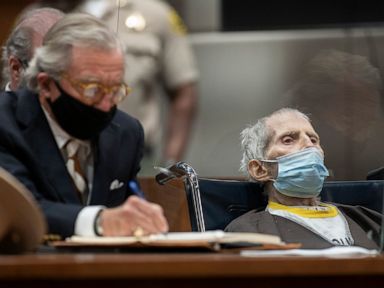 Sat, 16 Oct 2021 16:56:30 -0400
A lawyer says Saturday that New York real estate heir Robert Durst has been hospitalized after contracting COVID-19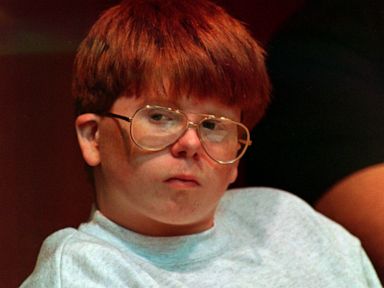 Sat, 16 Oct 2021 16:10:02 -0400
A New York man who was 13 years old when he killed a 4-year-old boy with a rock has been granted parole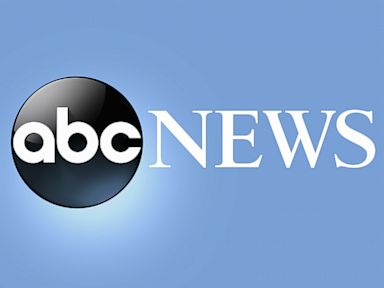 Sat, 16 Oct 2021 16:05:43 -0400
Authorities say three constable deputies were shot in an ambush outside a bar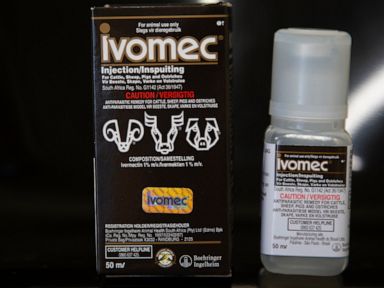 Sat, 16 Oct 2021 15:38:08 -0400
Judges around the country are increasingly being asked to weigh in on the deworming drug ivermectin as a COVID-19 treatment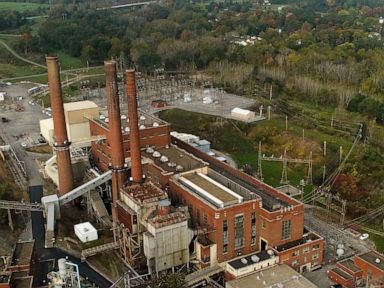 Sat, 16 Oct 2021 13:24:47 -0400
A bitcoin operation in central New York has taken over a power plant to find cheap energy for currency mining in a move that has alarmed environmentalists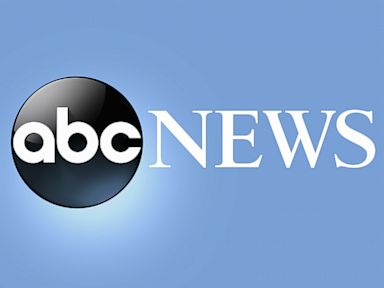 Sat, 16 Oct 2021 15:57:55 -0400
Witnesses reported two suspects left the scene in a white sedan.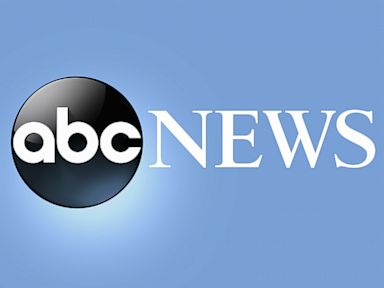 Sat, 16 Oct 2021 12:30:20 -0400
One of the world's largest elevator towers will soon be opened to test elevators of the future as well as current ones high above the Atlanta suburbs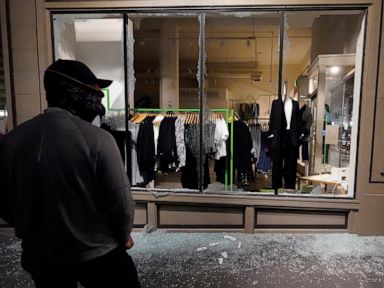 Sat, 16 Oct 2021 12:30:16 -0400
A crowd of 100 people wreaked havoc in downtown Portland, Oregon, this week, smashing storefront windows, lighting dumpsters on fire and causing at least $500,000 in damage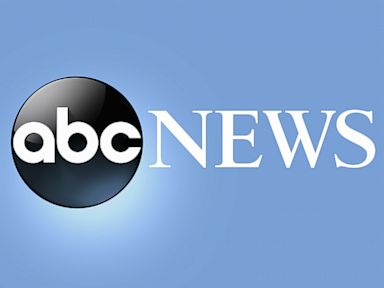 Sat, 16 Oct 2021 12:20:45 -0400
The Iowa Medical Examiner's Office has confirmed that remains found in September are those of a boy who disappeared in May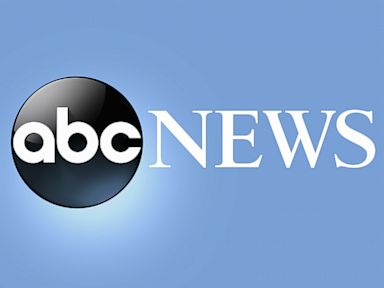 Sat, 16 Oct 2021 11:32:45 -0400
Authorities in suburban Philadelphia say a woman was raped by a stranger on a commuter train in the presence of other riders who a police official says "should have done something."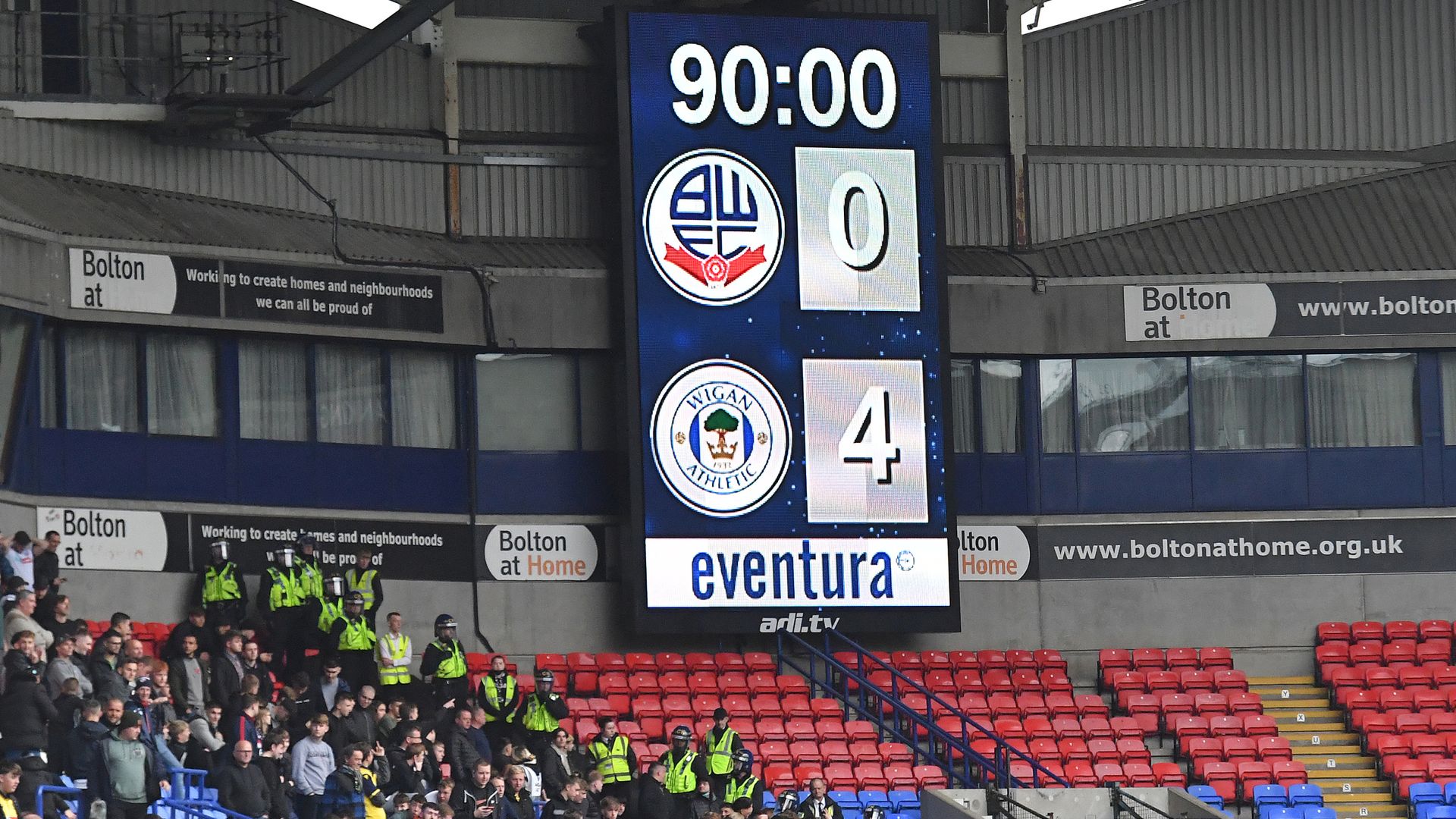 Sat, 16 Oct 2021 22:44:00 BST
Five arrests have been made after Saturday's League One clash between local rivals Bolton Wanderers and Wigan Athletic.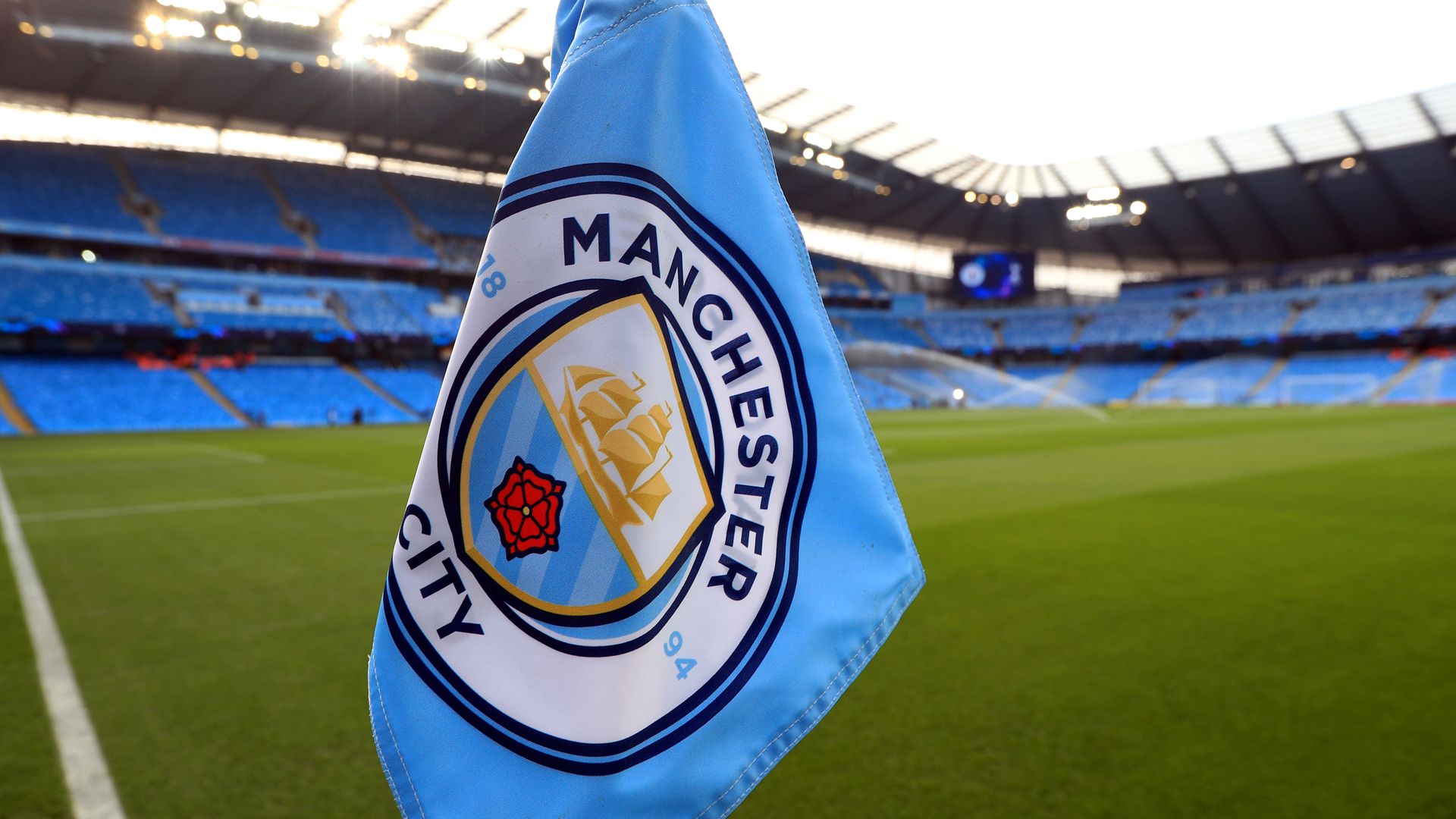 Sat, 16 Oct 2021 22:40:00 BST
Two boys have been arrested by police on suspicion of making homophobic comments at Manchester City's Premier League game with Burnley.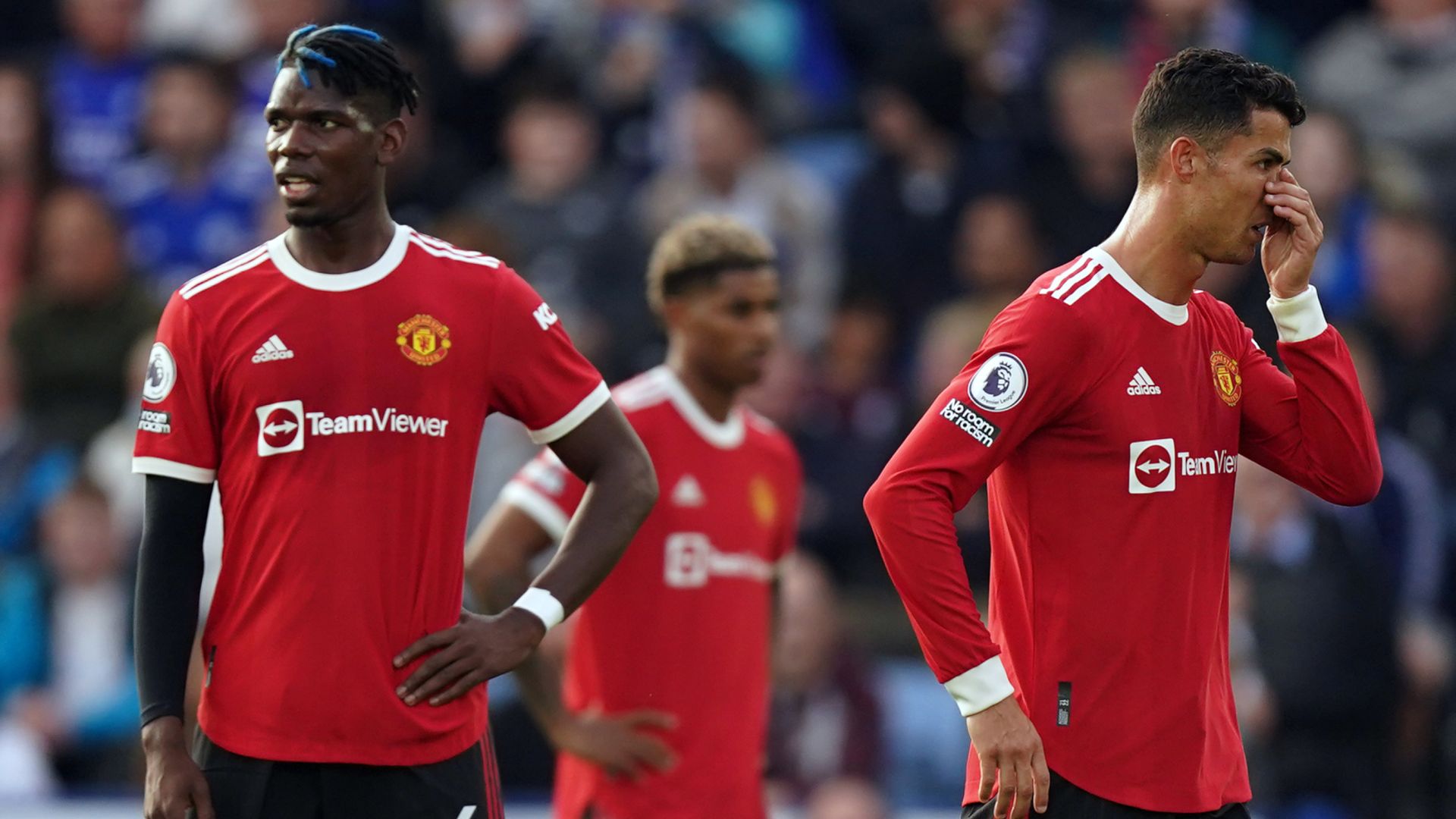 Sat, 16 Oct 2021 22:30:00 BST
In a scathing assessment, Gary Neville described Manchester United's performances this season as "shoddy", adding that they are "scrappy and scruffy to watch".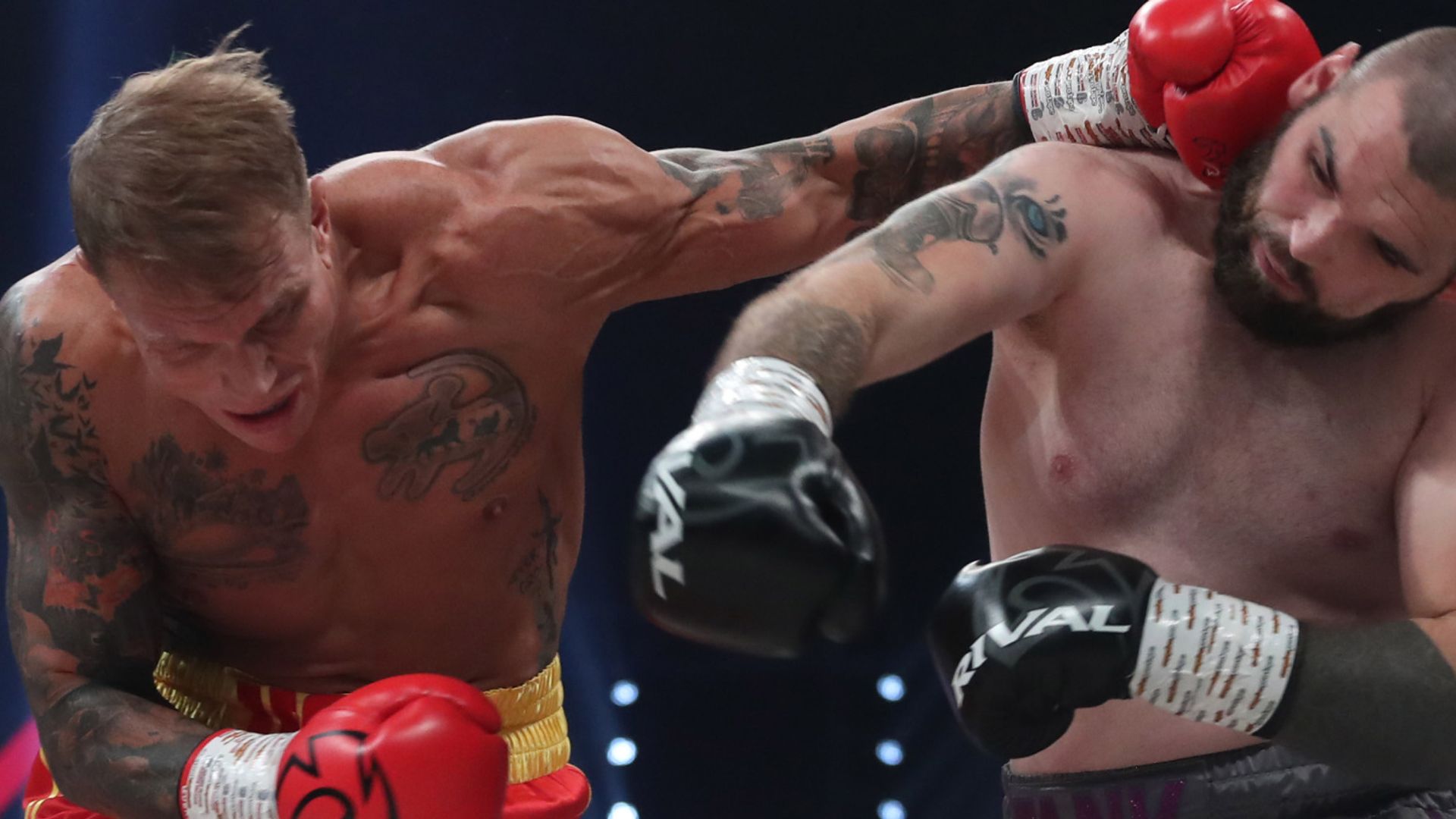 Sat, 16 Oct 2021 22:15:00 BST
Steve Robinson flattened Reece Barlow in the first round of their heavyweight fight on Saturday in Newcastle.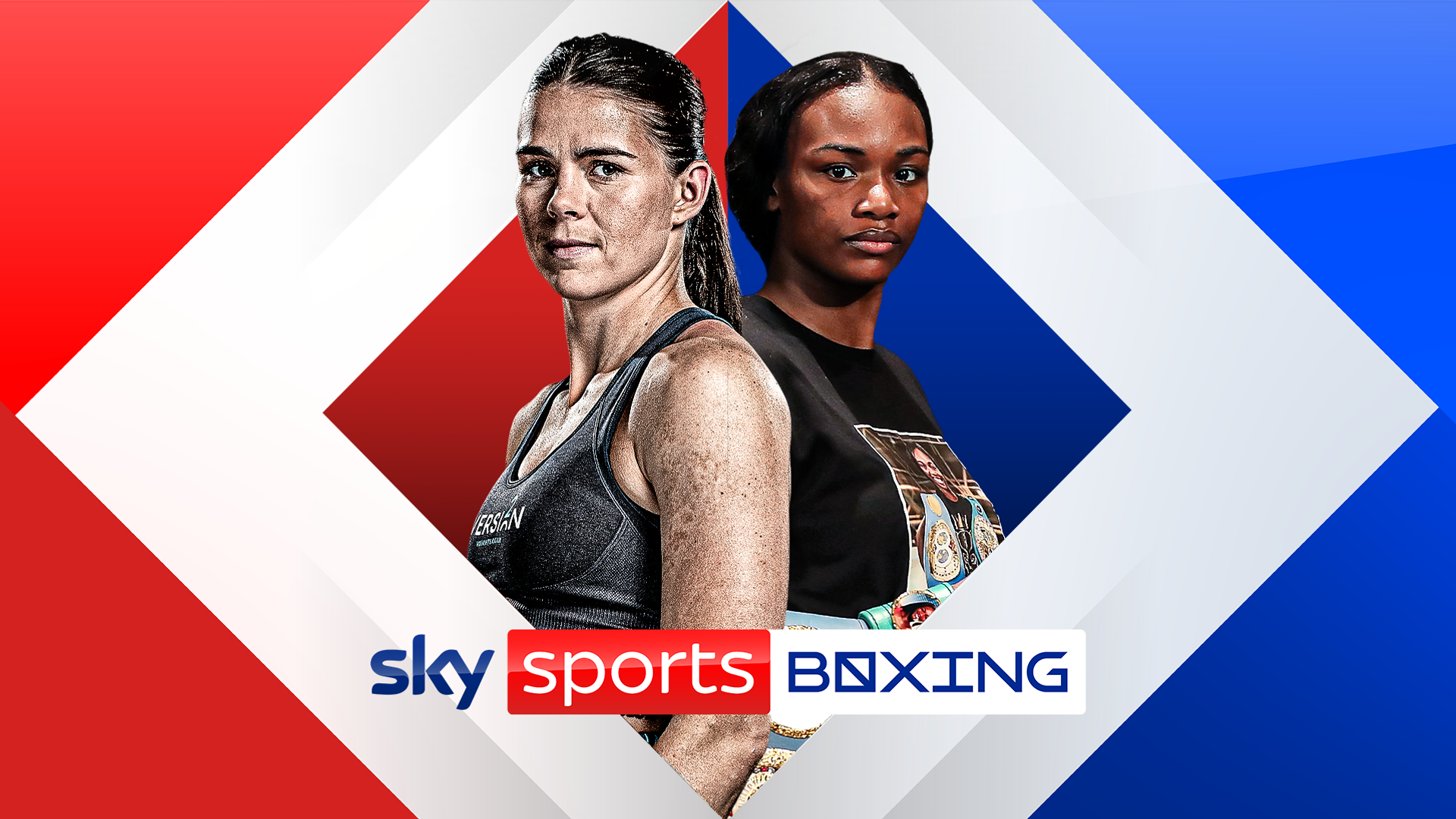 Sat, 16 Oct 2021 21:45:00 BST
Claressa Shields and Savannah Marshall will reignite their rivalry when they appear on the same BOXXER Fight Night bill ahead of a massive world title showdown in 2022.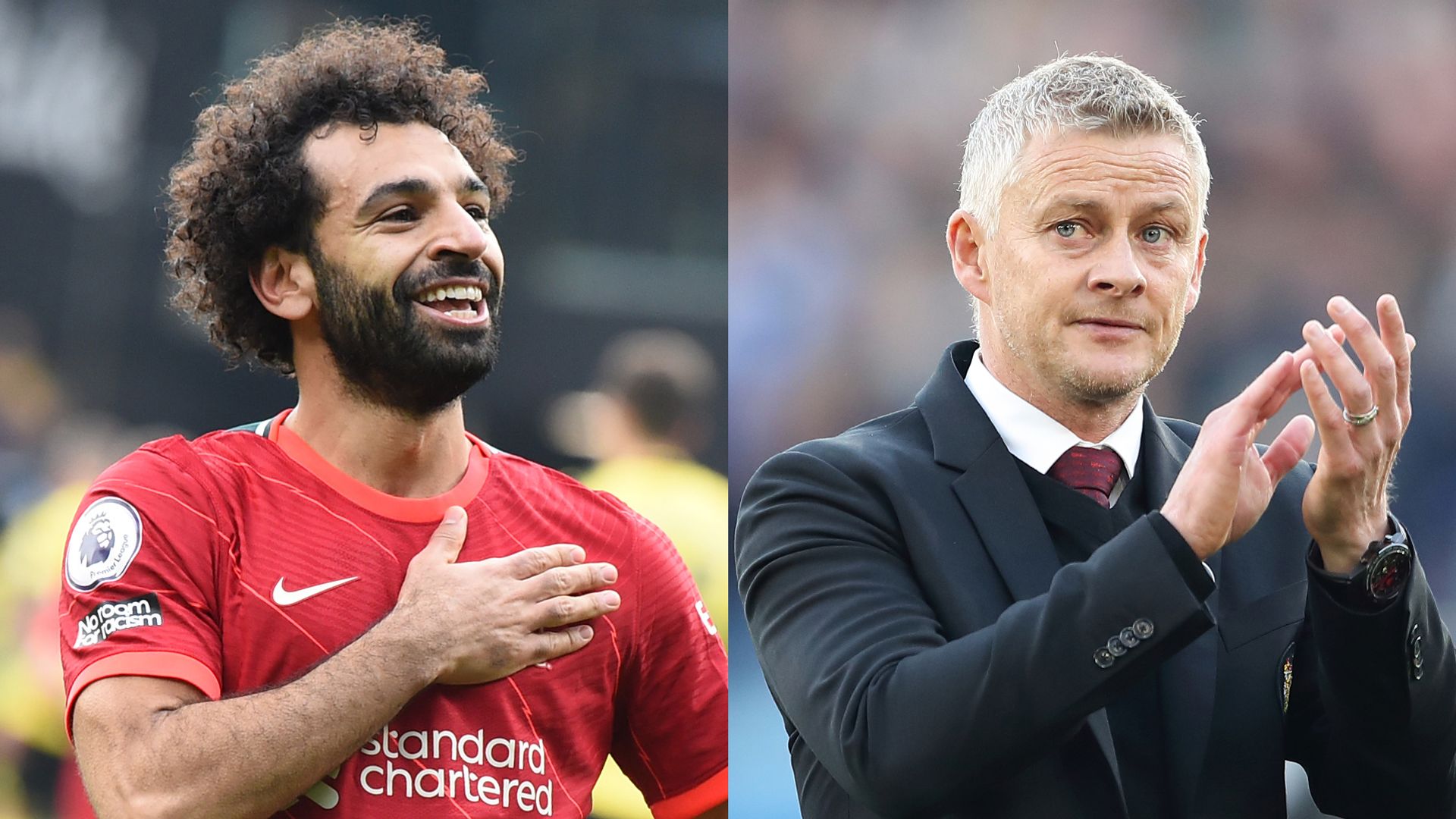 Sat, 16 Oct 2021 21:40:00 BST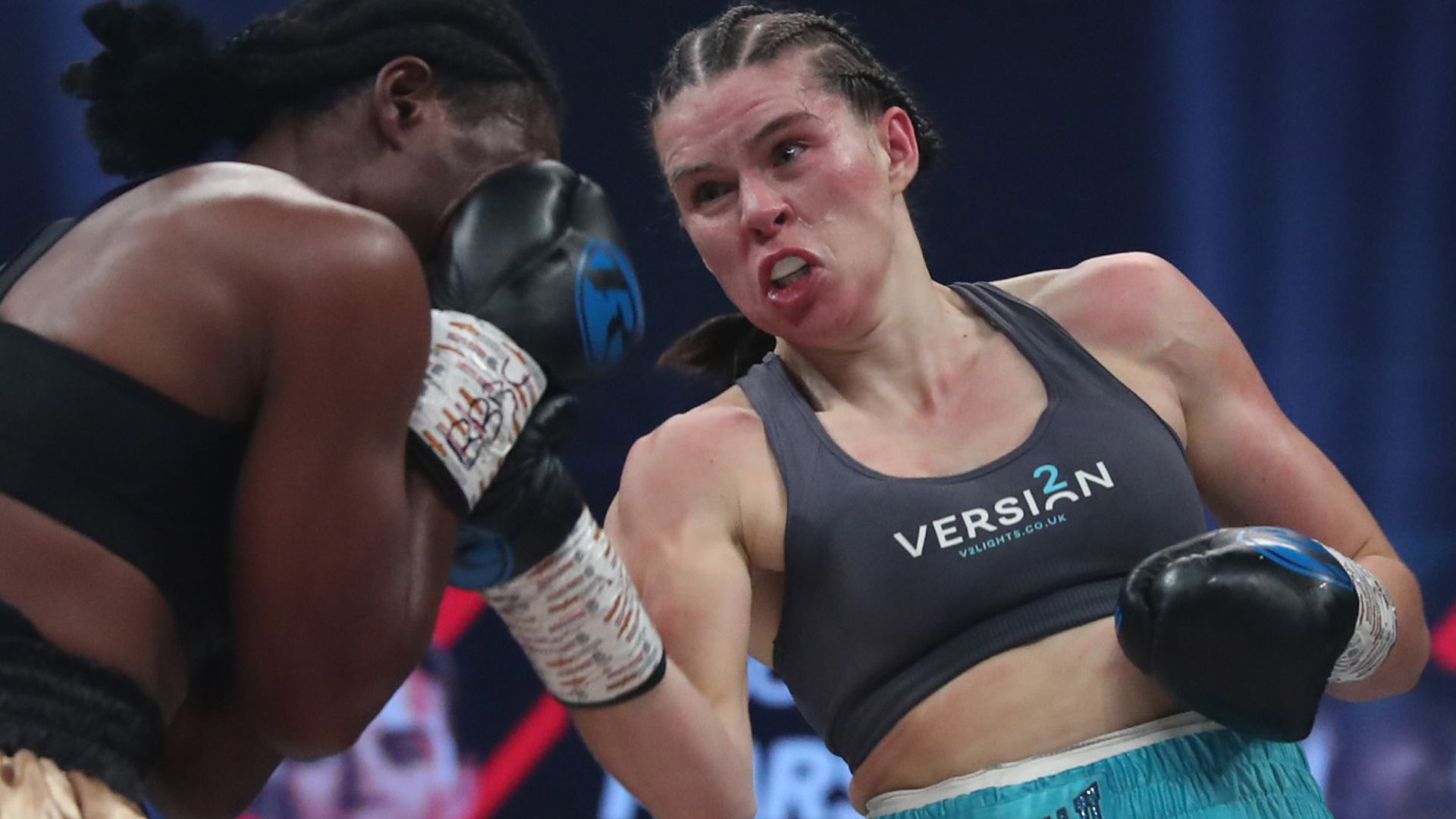 Sat, 16 Oct 2021 21:39:00 BST
Savannah Marshall brilliantly stopped Lolita Muzeya in the second round of her world title defence after a flurry of stinging shots on Saturday in Newcastle.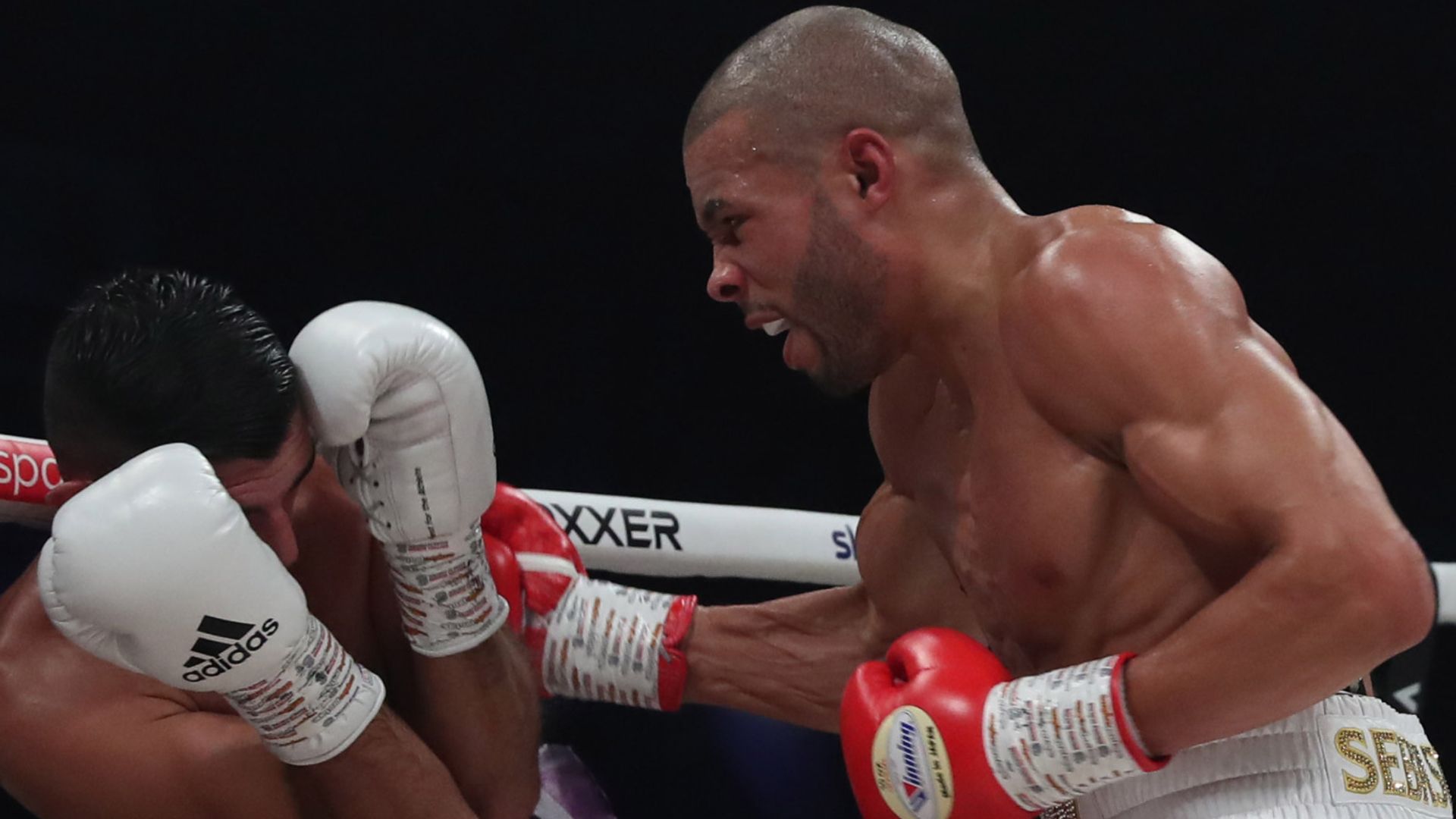 Sat, 16 Oct 2021 21:07:00 BST
Chris Eubank Jr beat up Wanik Awdijan, forcing him to pull out after five rounds on Saturday night in Newcastle and say that his ribs were broken by body punches.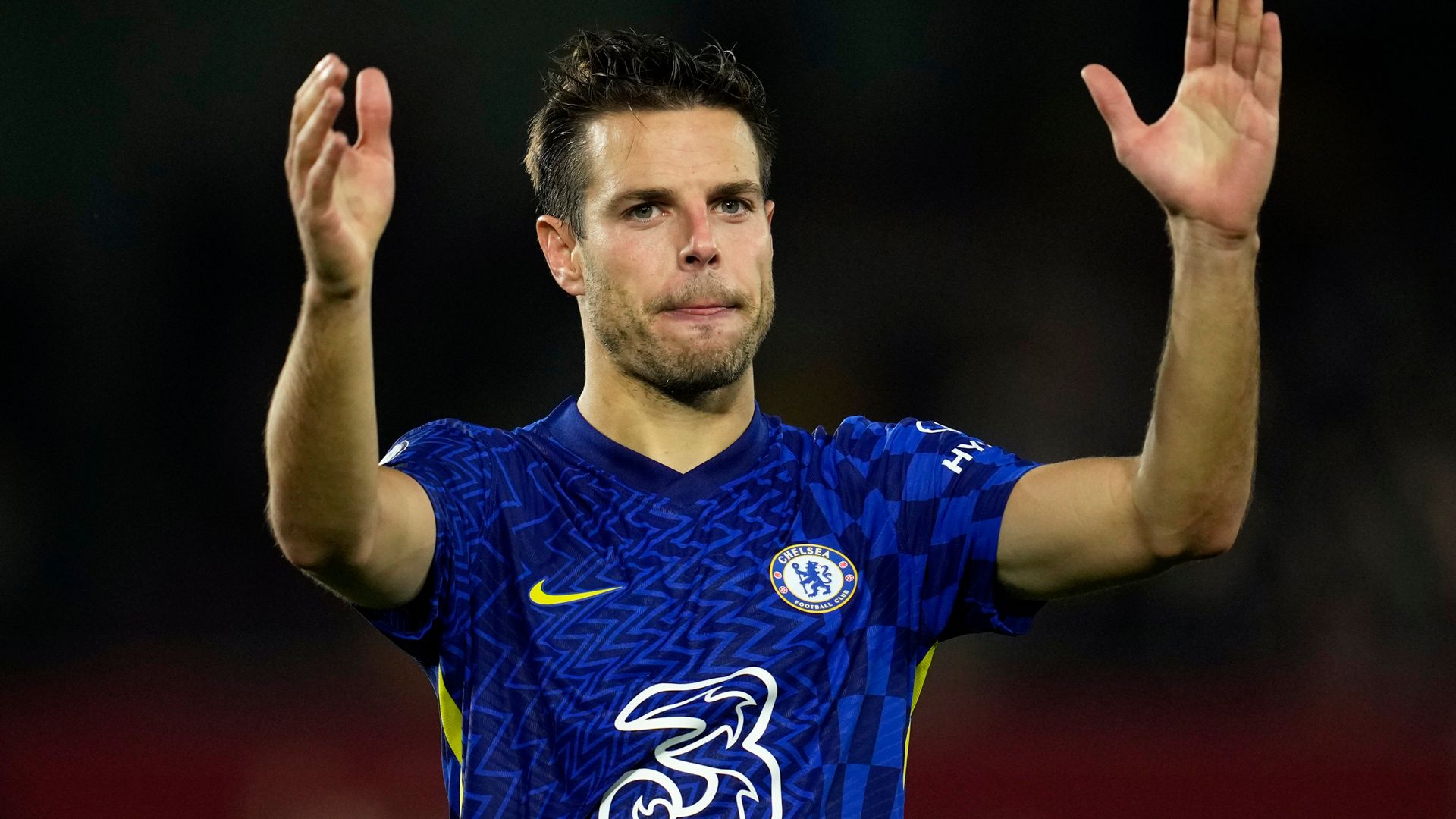 Sat, 16 Oct 2021 20:25:00 BST
Gary Neville believes Chelsea underlined their Premier League title credentials by surviving a late onslaught to beat Brentford 1-0 on Saturday Night Football.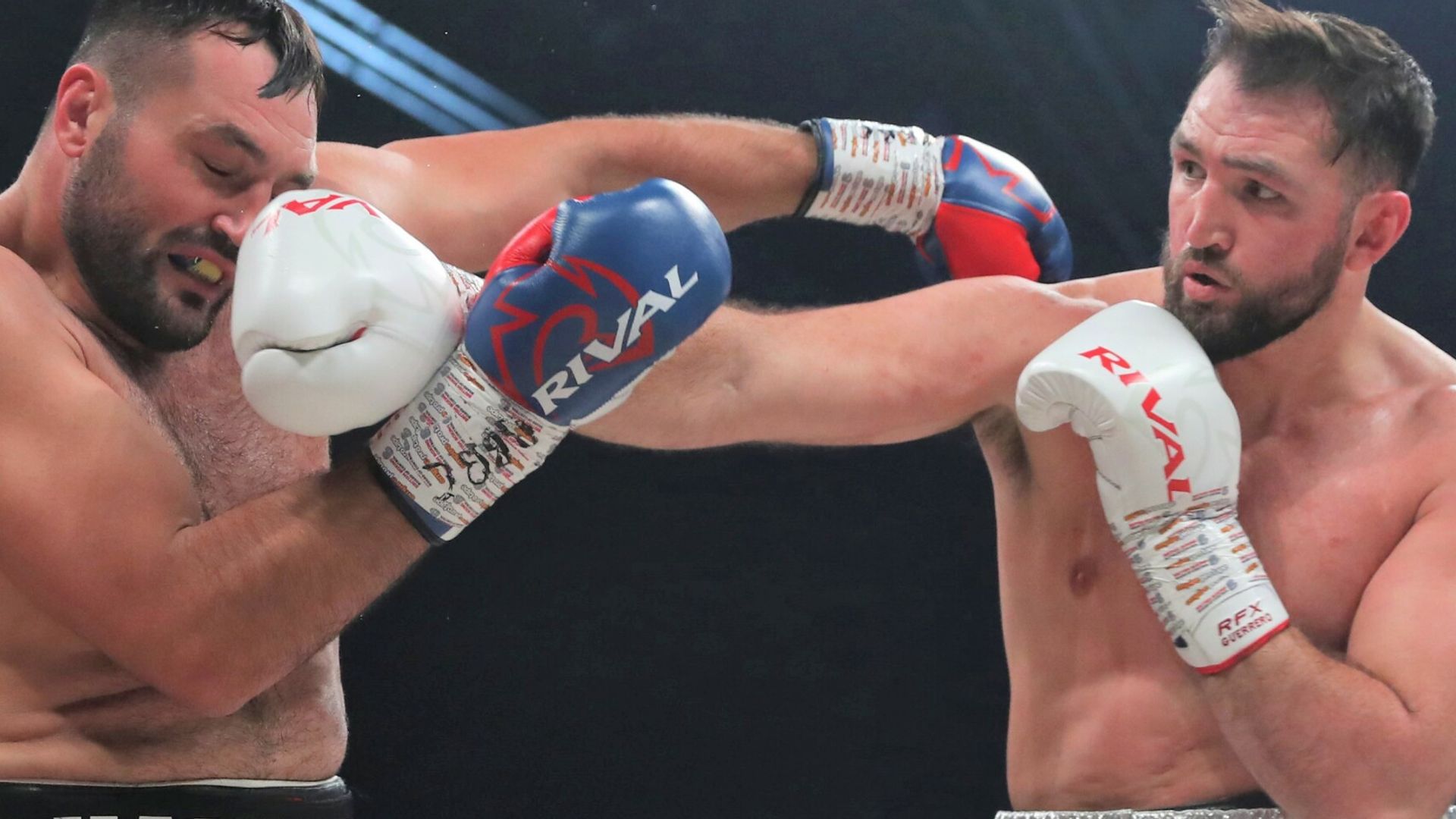 Sat, 16 Oct 2021 20:20:00 BST
Hughie Fury stayed on course for another world title shot as Christian Hammer retired with a bicep injury after a fiery heavyweight fight in Newcastle.
Sat, 16 Oct 2021 13:41:45 PDT
DC FanDome has released the second trailer for The Batman, diving into Gotham on a hunt for RIddler.
Sat, 16 Oct 2021 13:19:29 PDT
See Zachary Levi as he reunites with his Shazam family in round 2 of David F. Sandberg's Captain Sparkle Fingers!
Sat, 16 Oct 2021 12:03:53 PDT
The Name's Static. DC's Static Shock live-action movie is officially confirmed, adding Michael B. Jordan as a producer.
Sat, 16 Oct 2021 11:50:10 PDT
DC FanDome has given us a new teaser trailer for The Flash which reveals our first official look at Michael Keaton's return.
Sat, 16 Oct 2021 11:07:40 PDT
Check out what director James Wan has in store for Arthur Curry in the Aquaman sequel.
Sat, 16 Oct 2021 10:21:21 PDT
Watch the first footage from Black Adam straight out of DC FanDome 2021!
Sat, 16 Oct 2021 09:51:49 PDT
Get a front row seat to everything DC including exclusive reveals, first looks, trailers and more!
Sat, 16 Oct 2021 09:22:21 PDT
In a new interview, Yahya Abdul-Mateen II spoke about what it's like to follow Laurence Fishburne as a 'different iteration' of Morpheus.
Sat, 16 Oct 2021 09:12:45 PDT
Dolph Lundgren's King Nereus returns in backstage image from the set of DC sequel Aquaman and the Lost Kingdom.
Sat, 16 Oct 2021 08:43:00 PDT
The Batman surveys Gotham City in a stunning still from the upcoming second trailer.