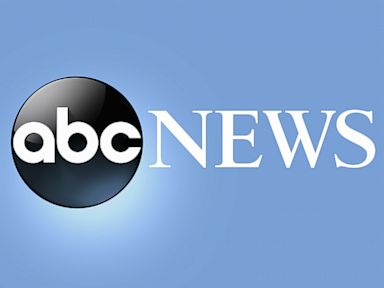 Sat, 15 Aug 2020 13:04:47 -0400
Newly released video shows a former Minneapolis police officer involved in George Floyd's death telling investigators that he was focused on crowd control, minimizing his role in the actions that led to Floyd's death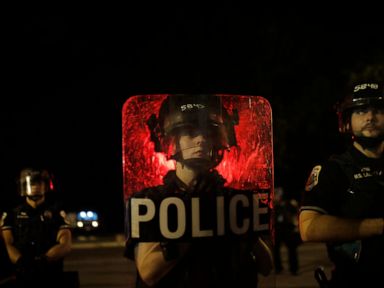 Sat, 15 Aug 2020 12:17:13 -0400
George Floyd's killing has led to new interest in cop training to stop abuse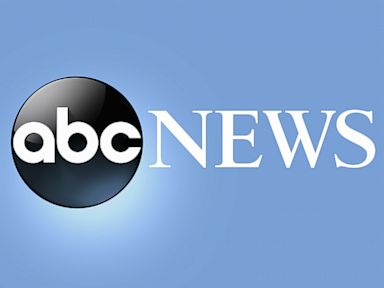 Sat, 15 Aug 2020 11:34:51 -0400
Authorities say an 8-year-old girl was shot and killed during a gathering of teenagers at an Ohio home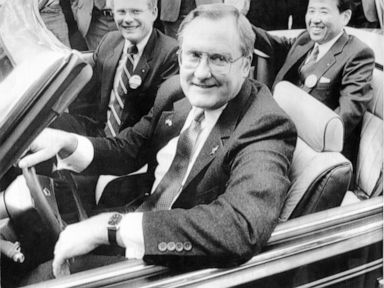 Sat, 15 Aug 2020 11:04:18 -0400
Former Illinois Gov. James R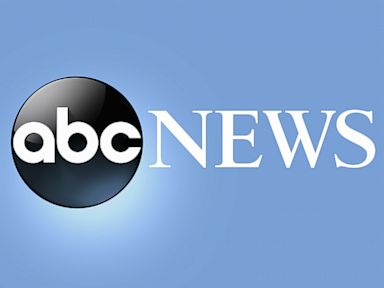 Sat, 15 Aug 2020 10:53:32 -0400
Tropical Storm Kyle formed in the Atlantic Ocean off the coast of New England.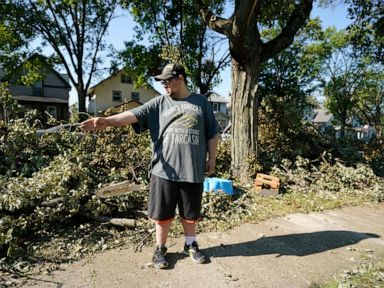 Sat, 15 Aug 2020 09:34:17 -0400
The derecho that caused massive damage in Iowa this past week could offer lessons for forecasters and the public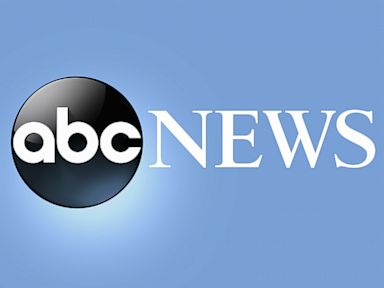 Sat, 15 Aug 2020 08:44:34 -0400
Former Illinois Gov. James R. "Big Jim" Thompson, longest-serving in state history, dies at 84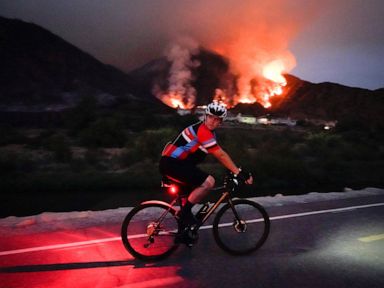 Sat, 15 Aug 2020 01:05:19 -0400
Bone-dry vegetation in California is fueling wildfires, and forecasters are warning that the risk of new blazes erupting is very high as temperatures rise and humidity levels drop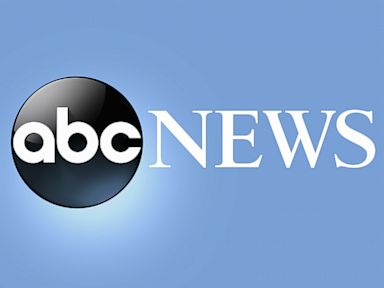 Sat, 15 Aug 2020 00:01:45 -0400
Today in History Today is Saturday, Aug. 15, the 228th day of 2020. There are 138 days left in the year. Today's Highlight in History: On August 15, 1947, India became independent after some 200 years of British rule. On this date: In 1483, the Sistine Chapel was consecrated by Pope Sixtus IV. In 1769, Napoleon Bonaparte was born on the island of Corsica. In 1935, humorist Will Rogers and aviator Wiley Post were killed when their airplane crashed near Point Barrow in the Alaska Territory. In 1939, the MGM musical "The Wizard of Oz" opened at the Grauman's Chinese Theater in Hollywood. In 1944, during World War II, Allied forces landed in southern France in Operation Dragoon. In 1945, in a pre-recorded radio address, Japan's Emperor Hirohito announced that his country had accepted terms of surrender for ending World War II. In 1965, the Beatles played to a crowd of more than 55,000 at New York's Shea Stadium. In 1969, the Woodstock Music and Art Fair opened in...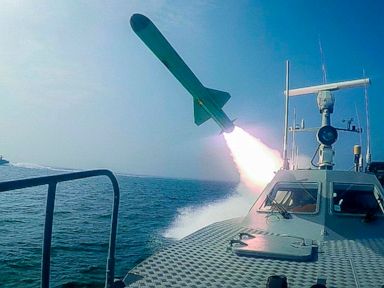 Fri, 14 Aug 2020 21:51:18 -0400
The U.N. Security Council has resoundingly defeated a U.S. resolution to indefinitely extend the U.N. arms embargo on Iran, with the Trump administration getting support from only the Dominican Republic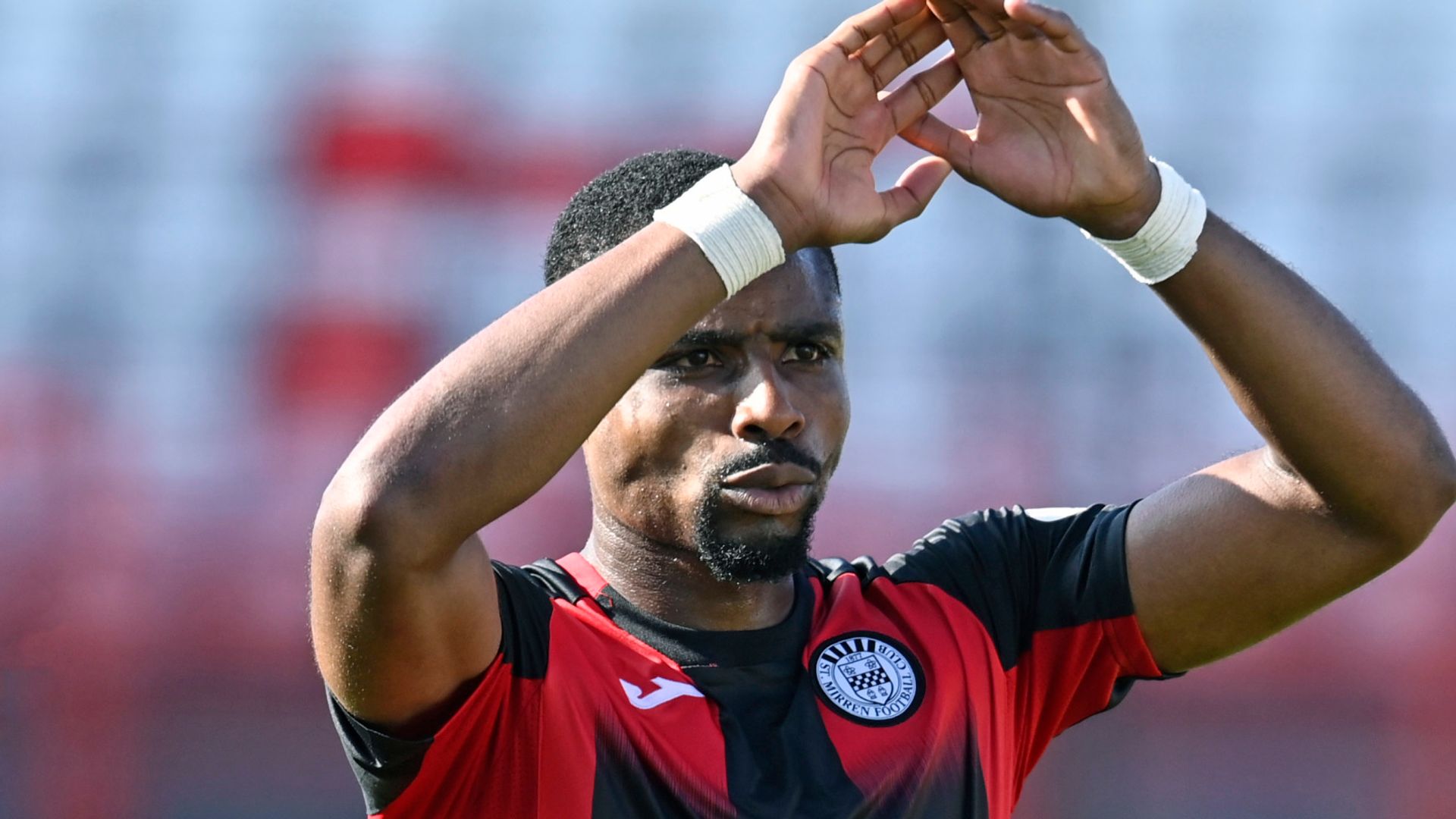 Sat, 15 Aug 2020 17:50:00 BST
Jon Obika's first-half goal gave St Mirren a hard-fought 1-0 Scottish Premiership victory at Hamilton.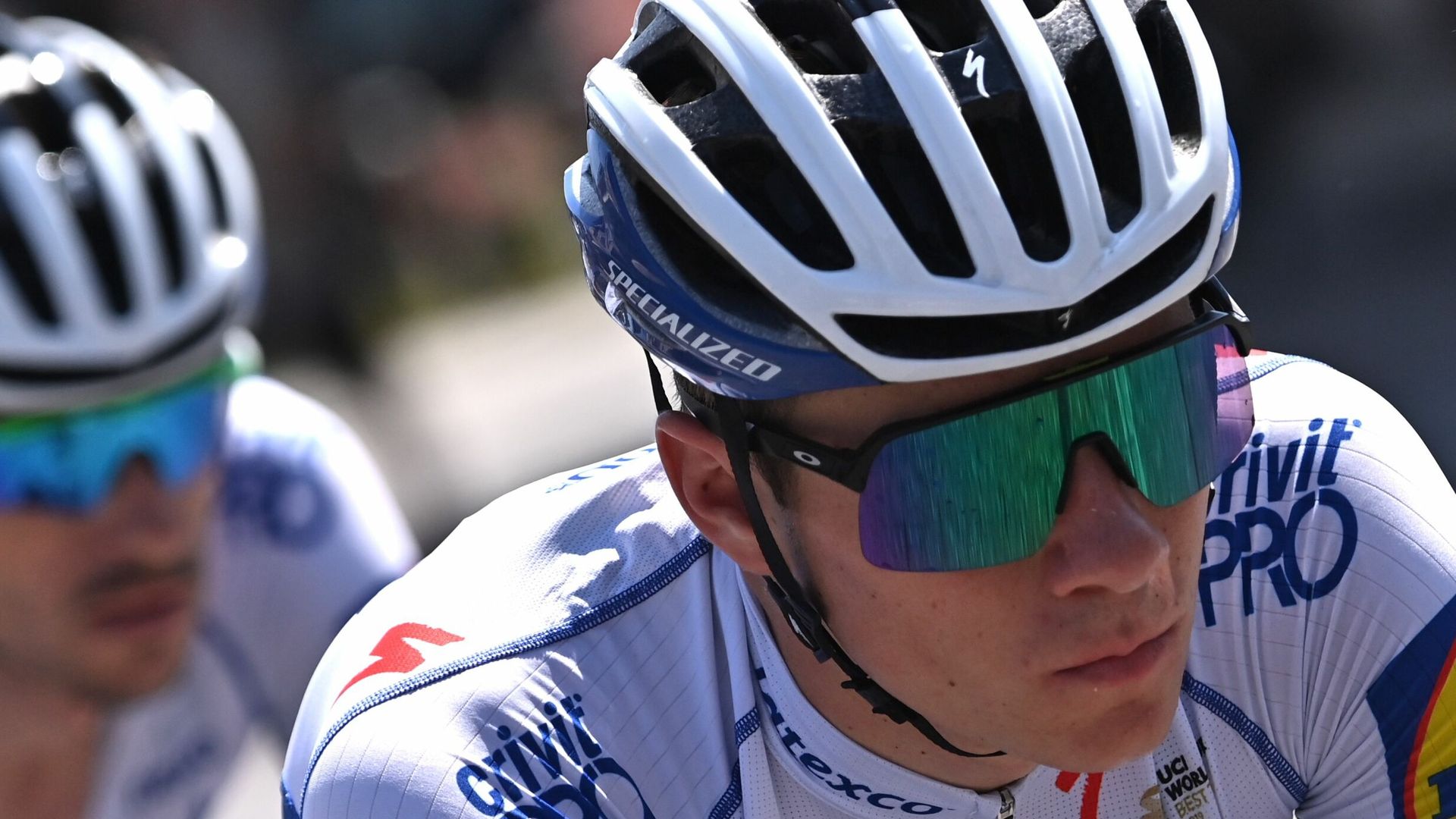 Sat, 15 Aug 2020 17:50:00 BST
Remco Evenepoel was taken to hospital after a crash into a ravine during the Giro di Lombardia on Saturday.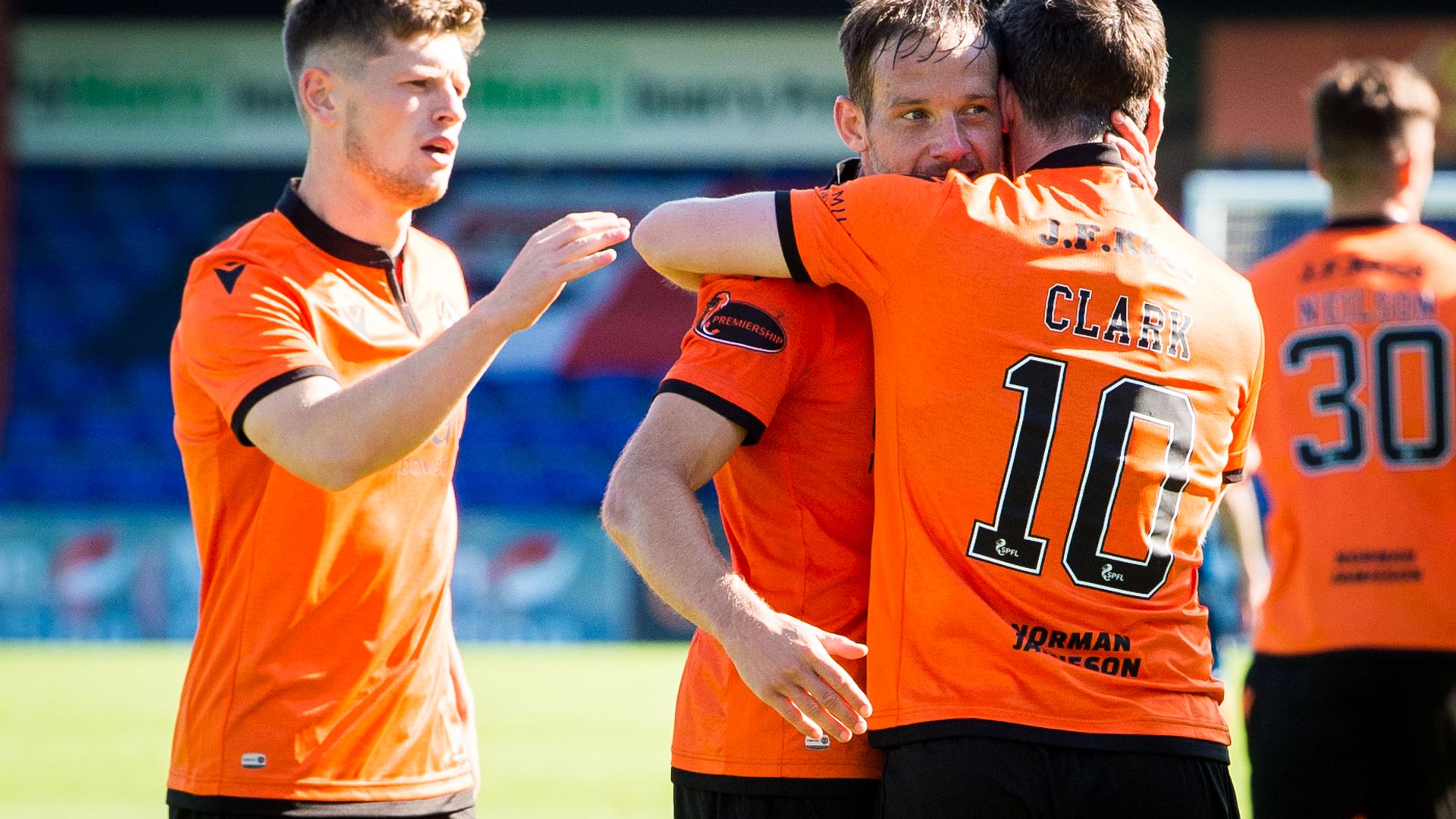 Sat, 15 Aug 2020 17:33:00 BST
Nicky Clark came off the bench to score the winner for Dundee United which ended Ross County's unbeaten start to the season.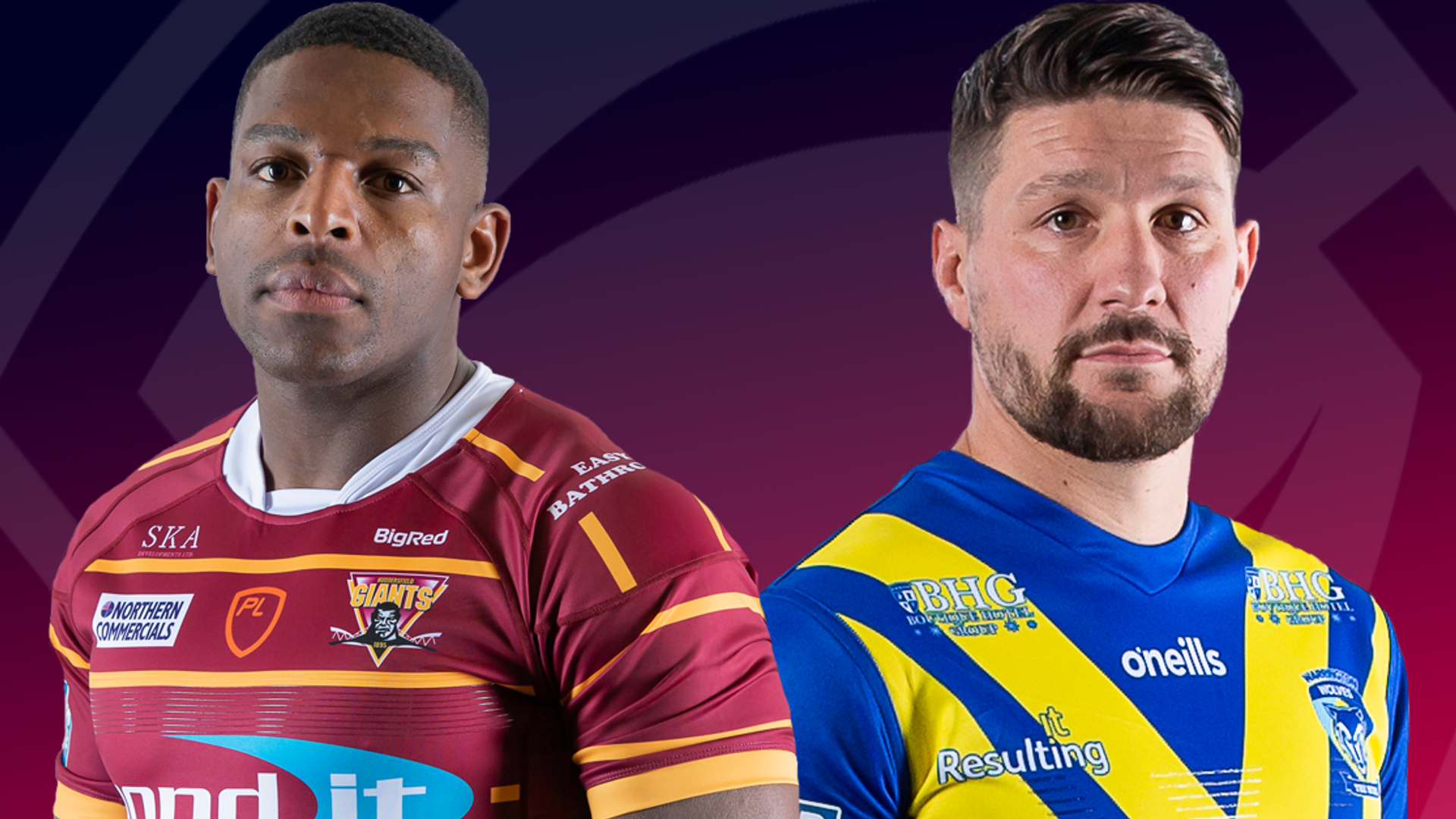 Sat, 15 Aug 2020 12:32:00 BST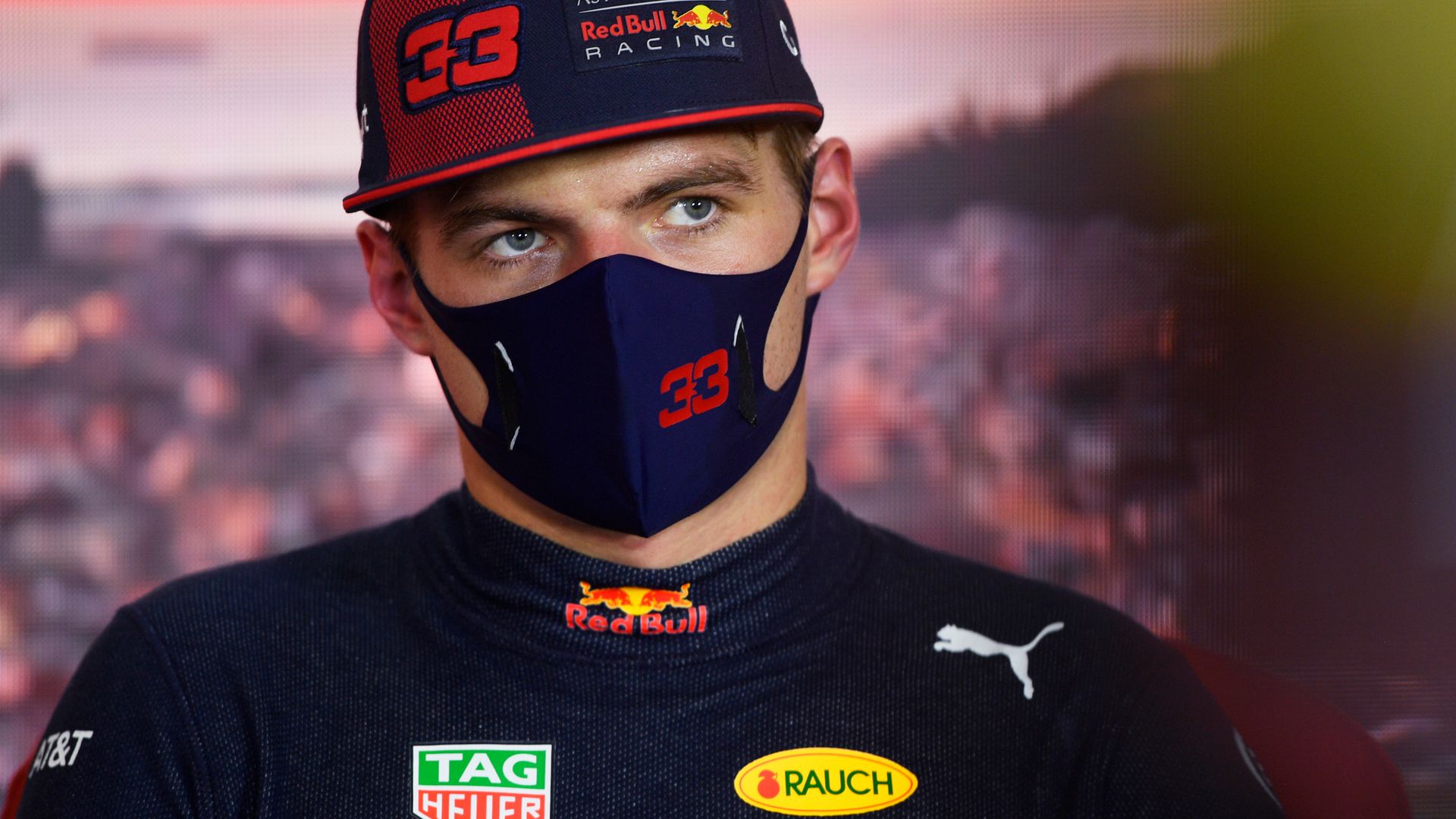 Sat, 15 Aug 2020 17:13:00 BST
Max Verstappen believes he has his work cut out to repeat his Mercedes-beating success from Silverstone in the Spanish GP - but has vowed to make it "a bit difficult" for Lewis Hamilton and Valtteri Bottas on Sunday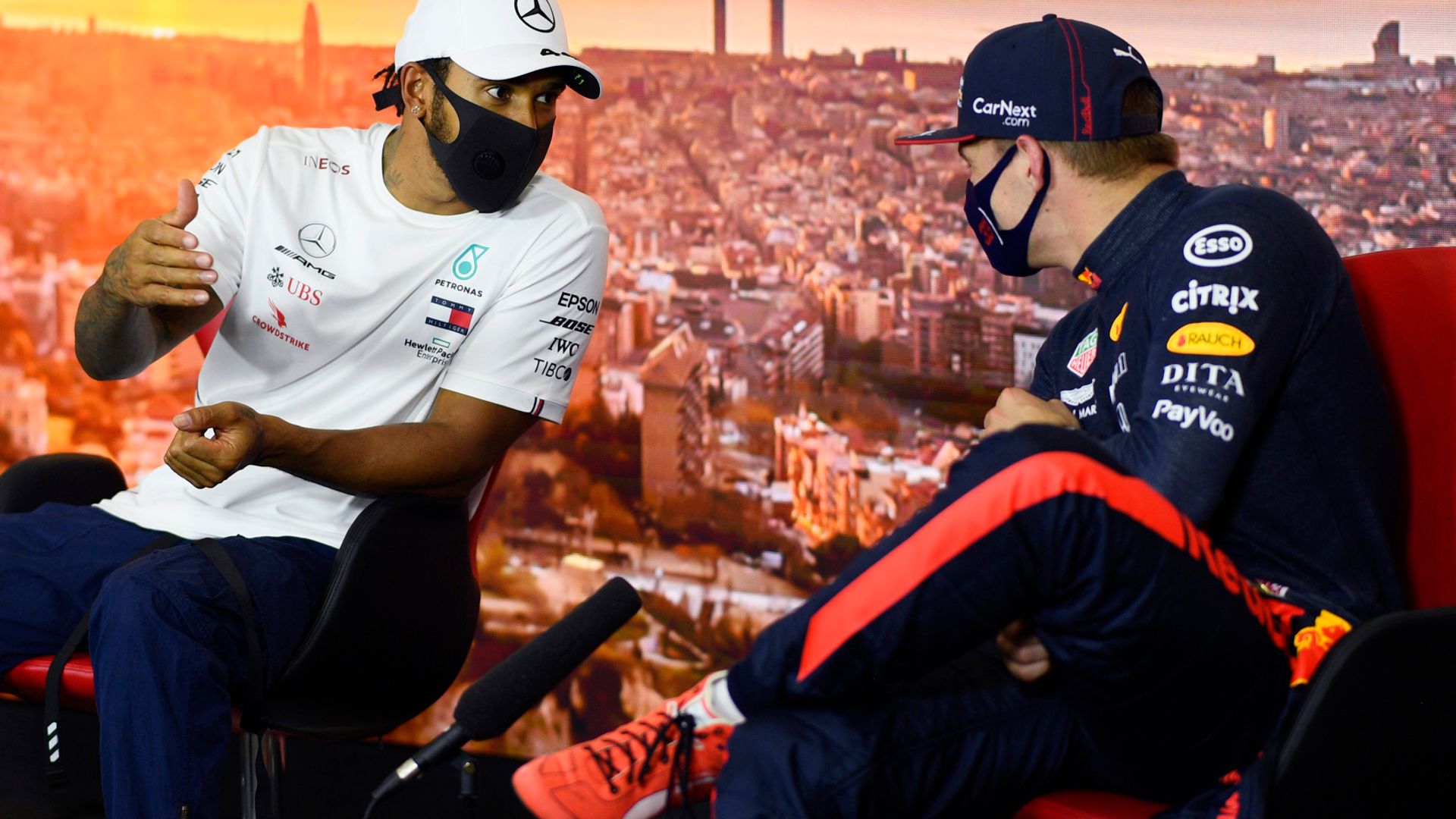 Sat, 15 Aug 2020 16:16:00 BST
Lewis Hamilton fears Red Bull could once again spoil Mercedes' Sunday at the Spanish GP, claiming they will be the quickest team in the race.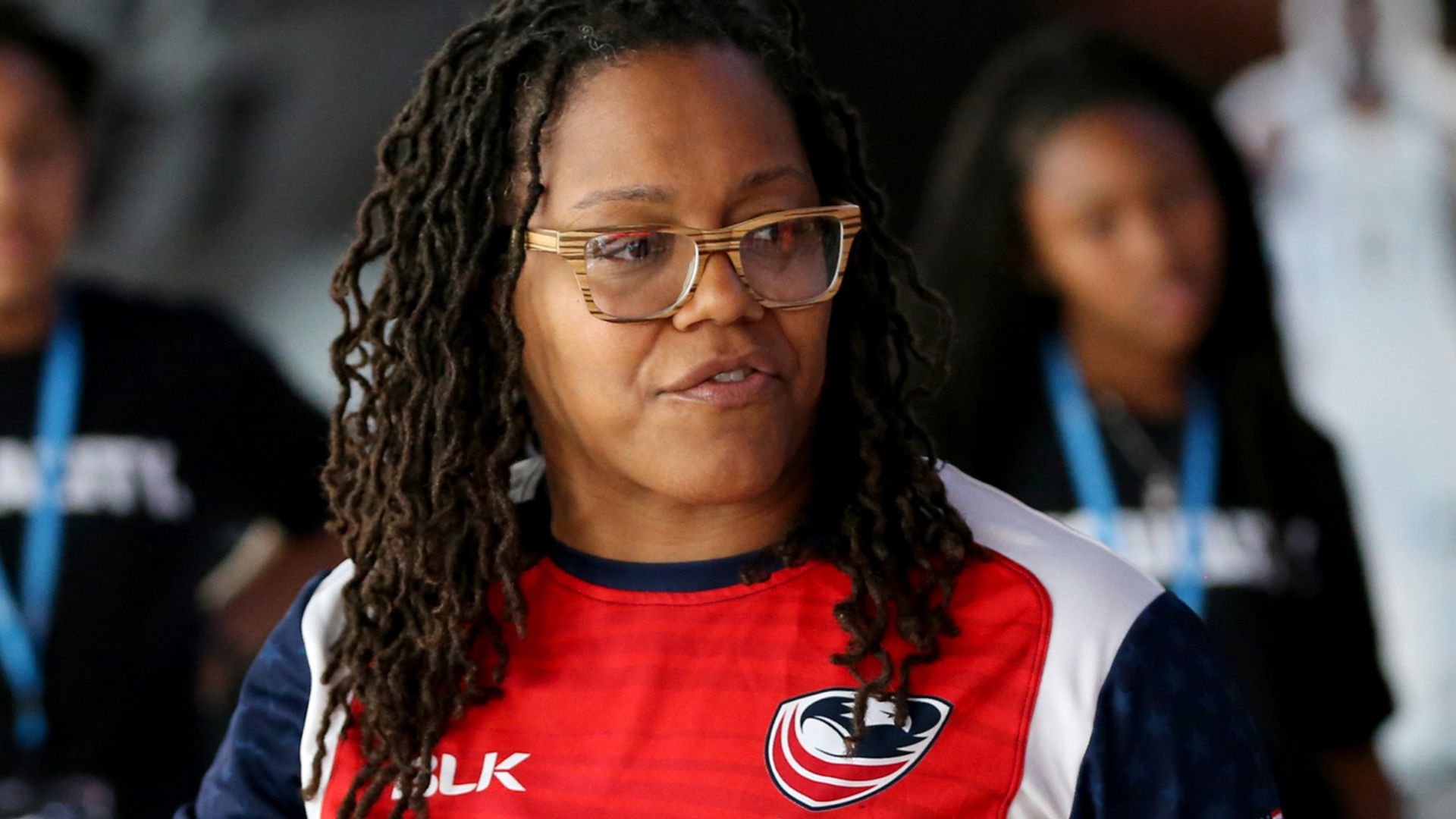 Thu, 13 Aug 2020 13:16:00 BST
Phaidra Knight says the restructuring of USA Rugby can help significantly raise the profile of the women's game in the United States.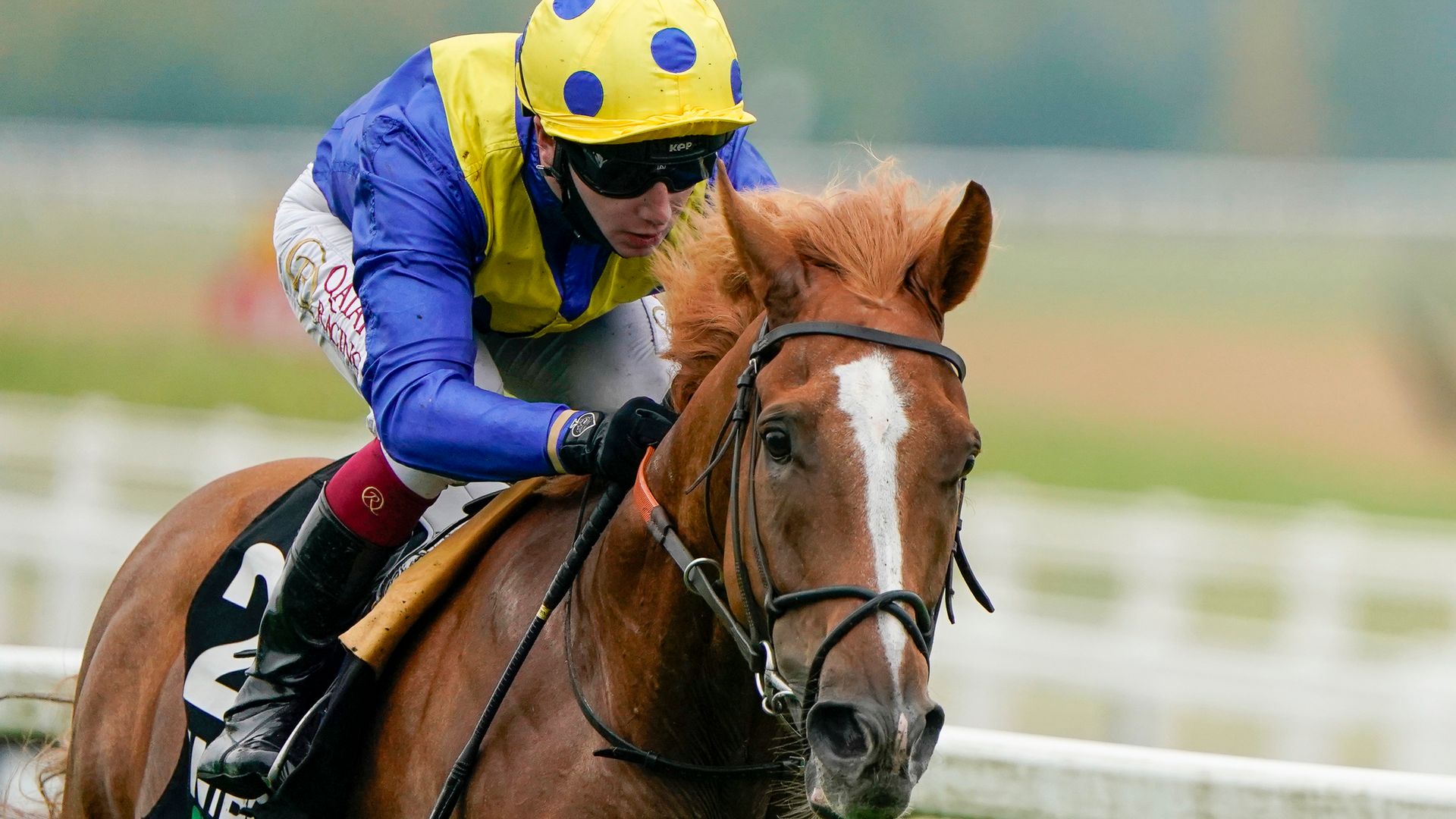 Sat, 15 Aug 2020 17:03:00 BST
Dream Of Dreams finally gained the big-race victory his efforts over the years have deserved with an authoritative success in the Unibet Hungerford Stakes at Newbury.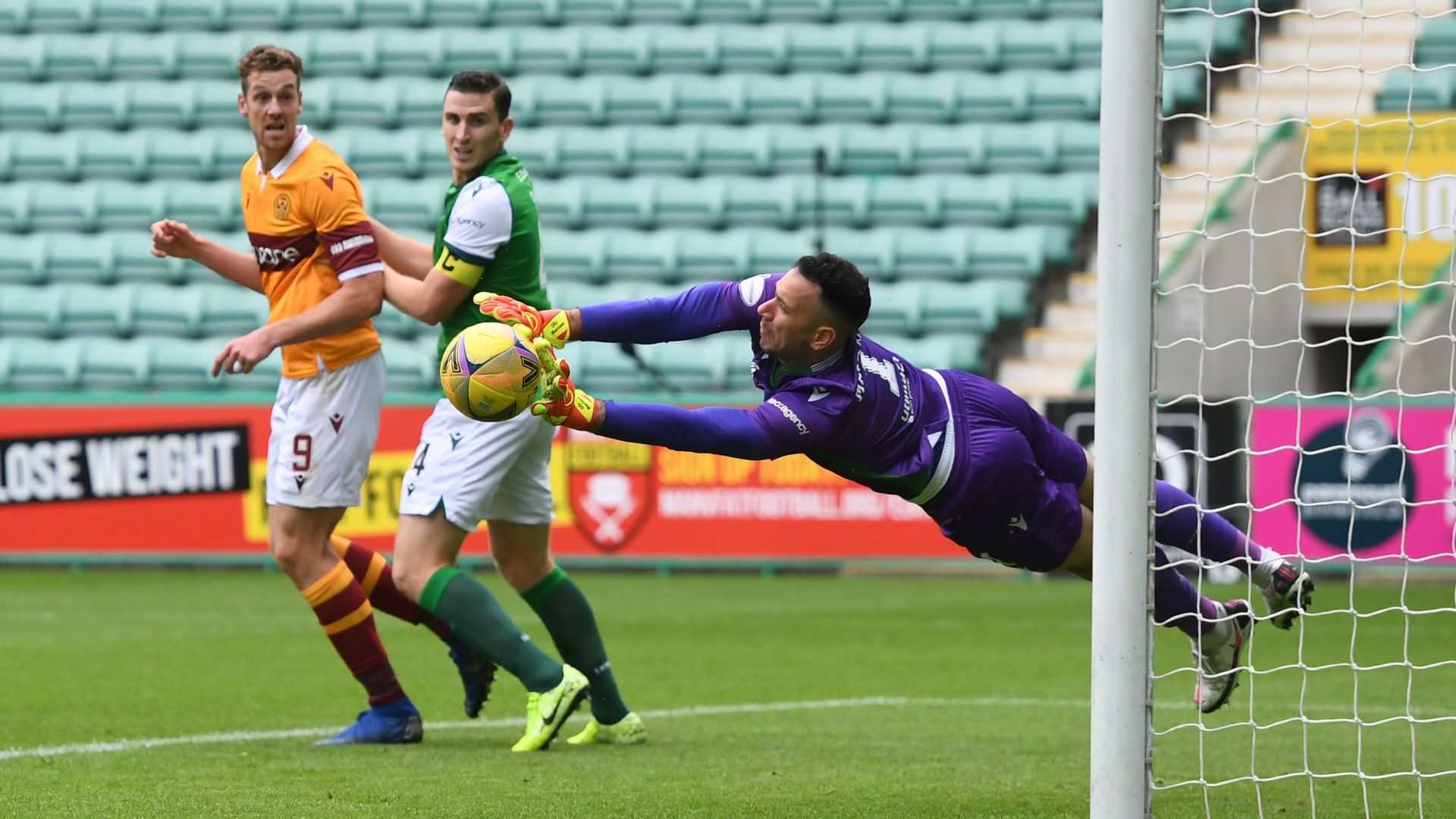 Thu, 13 Aug 2020 15:05:00 BST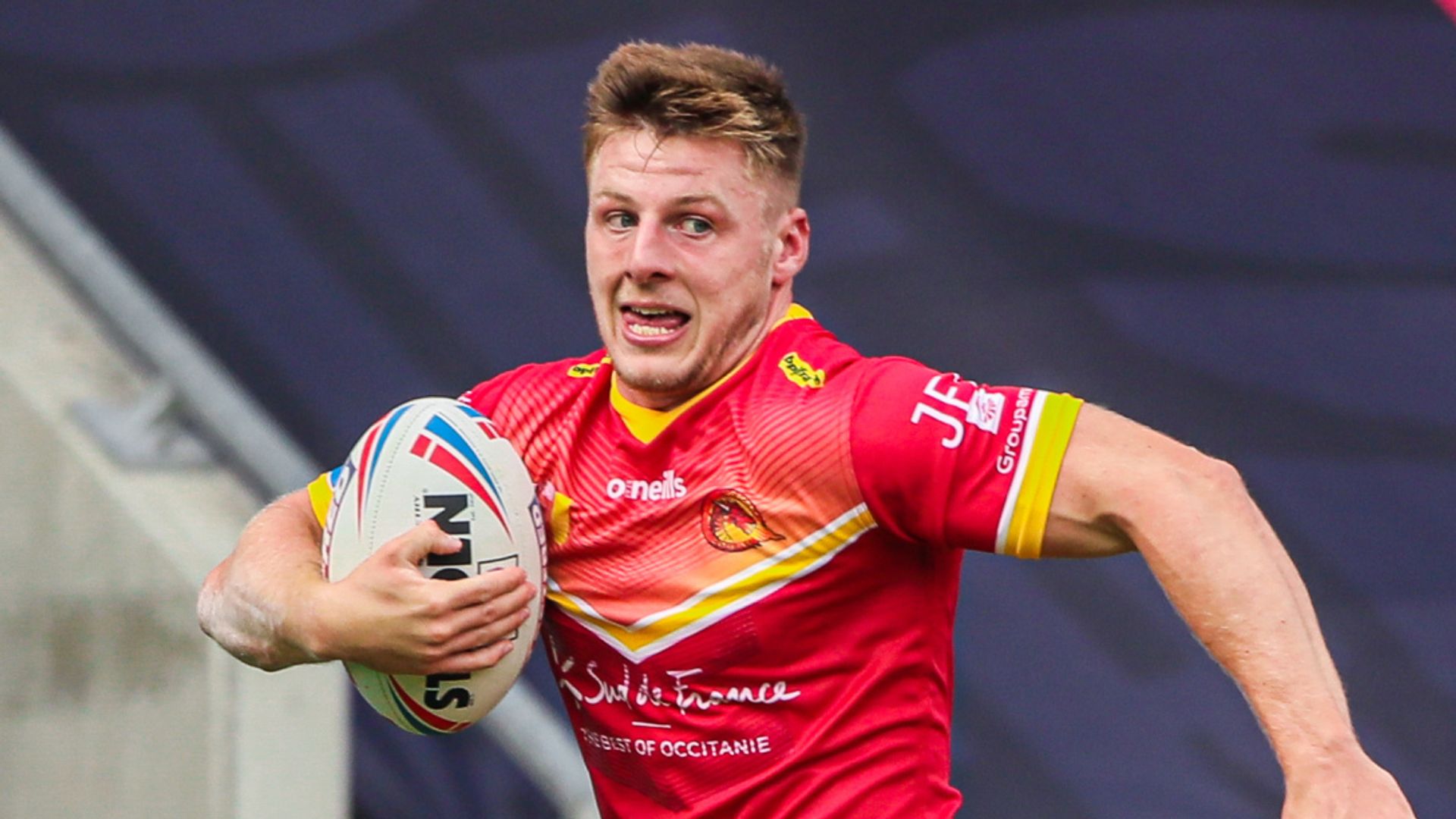 Sat, 15 Aug 2020 18:10:00 BST
Tom Davies and Matt Whitley ran in hat-tricks as Catalans Dragons stormed to a 58-0 victory over Wakefield Trinity in Saturday's first Super League match.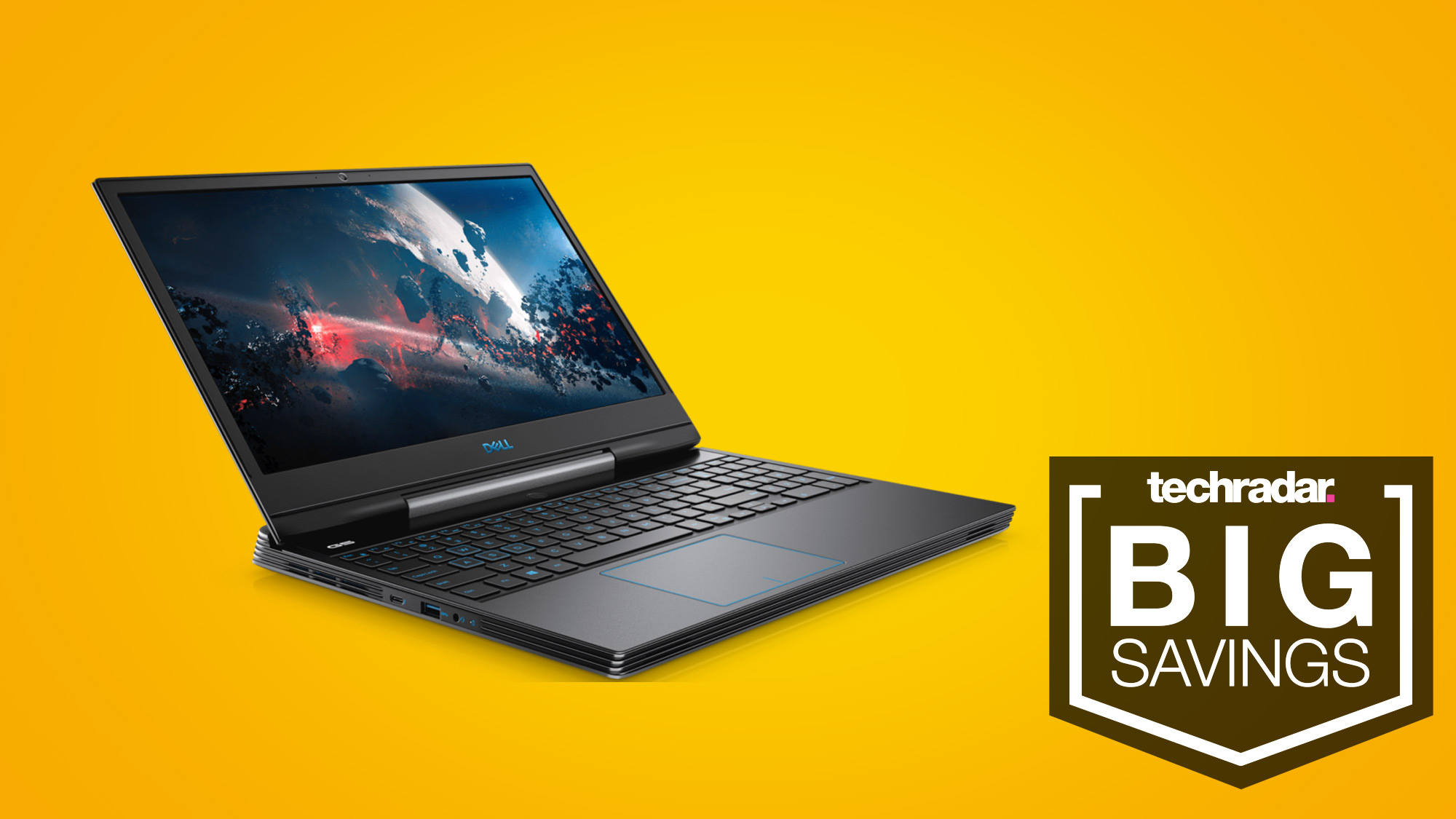 Sat, 15 Aug 2020 17:04:27 +0000
Dell's offering some top gaming laptop deals this weekend, with savings reaching over $1,000 on RTX 2080 rigs.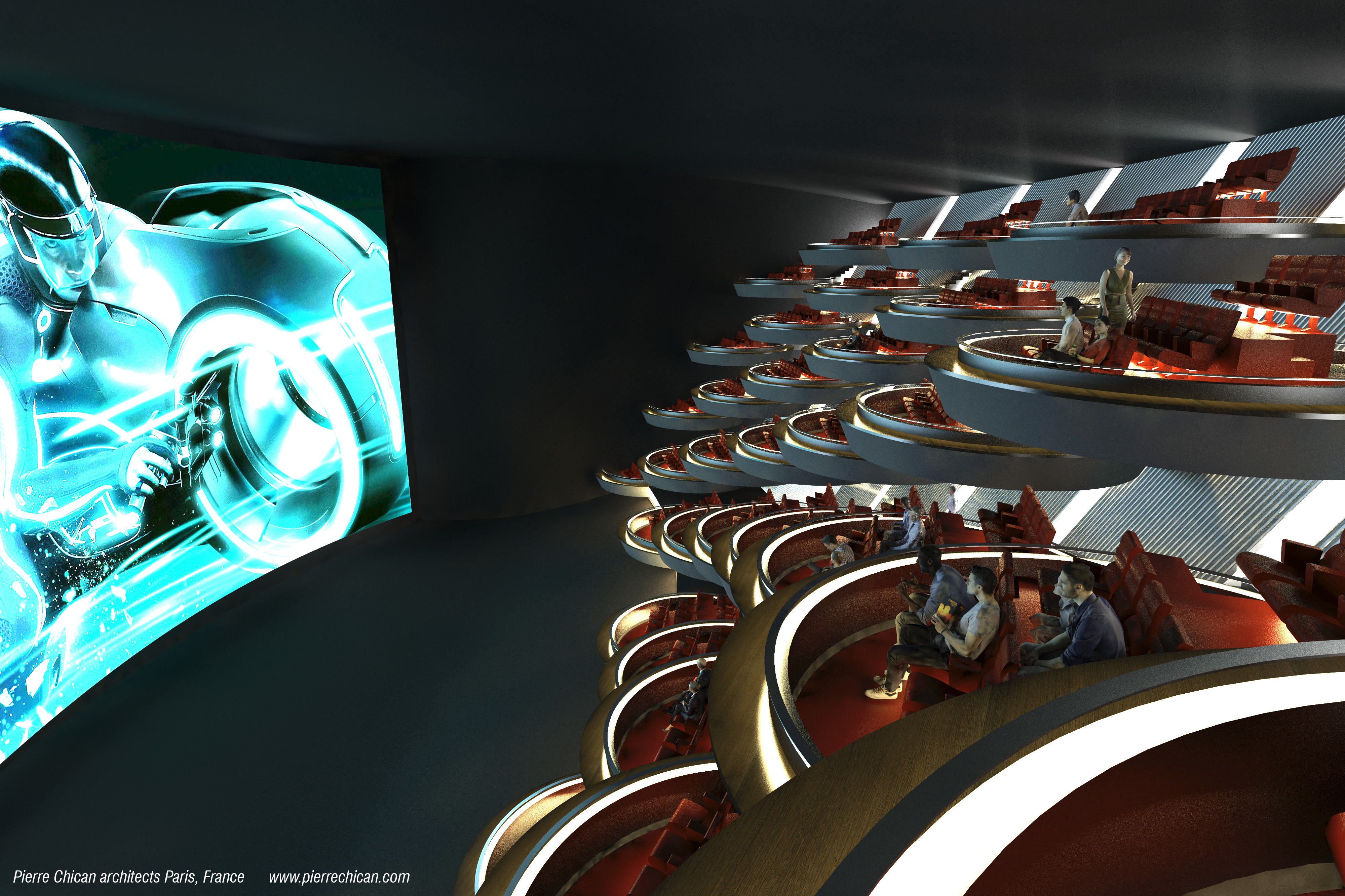 Sat, 15 Aug 2020 17:00:51 +0000
We talk to the brains behind the Ōma Cinema, which turns a theater screen into the Galactic Senate from the Star Wars prequel trilogy.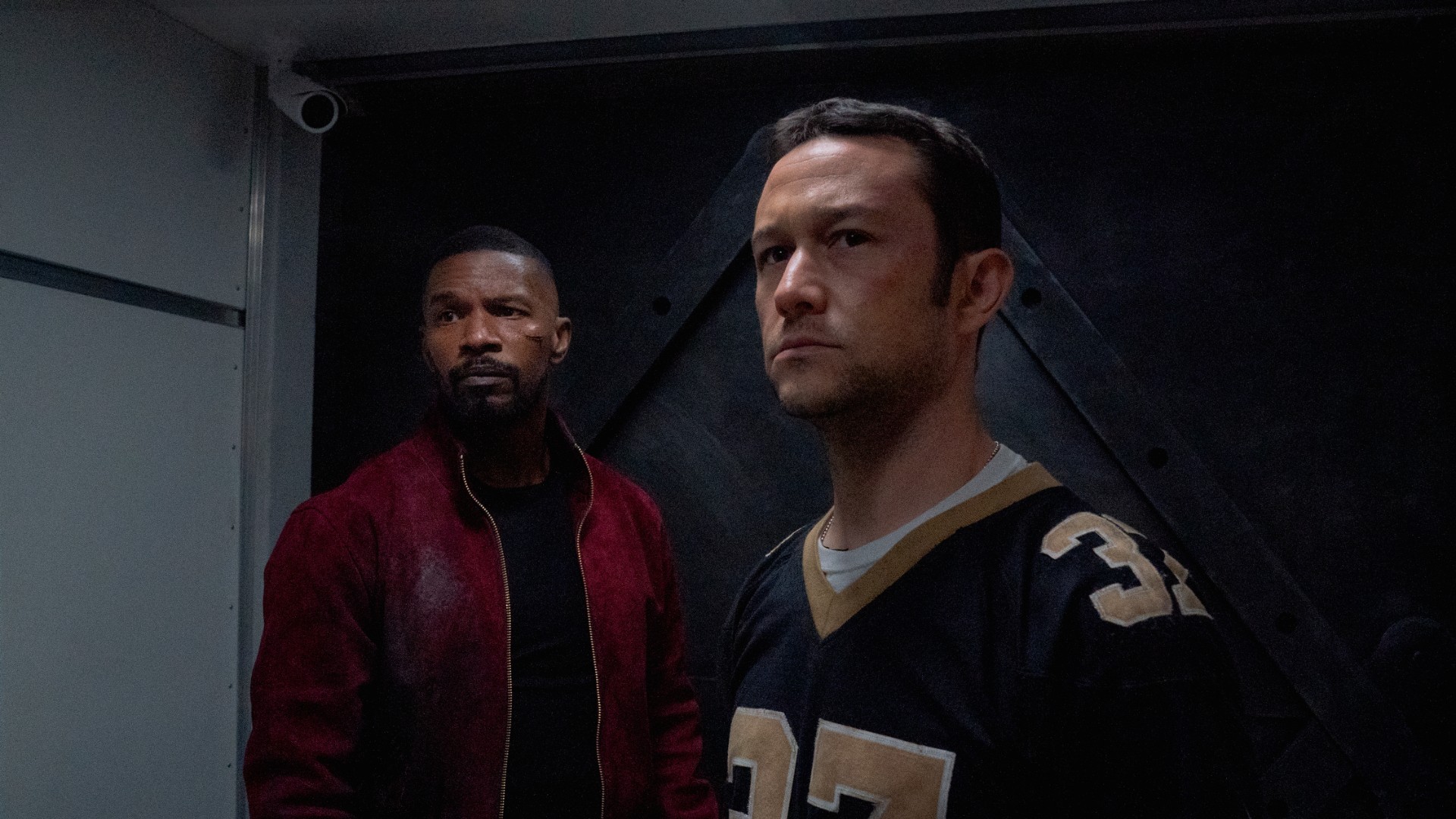 Sat, 15 Aug 2020 15:30:10 +0000
Like recent big-budget Netflix movies, Project Power's story gets lost amid its satisfying action sequences.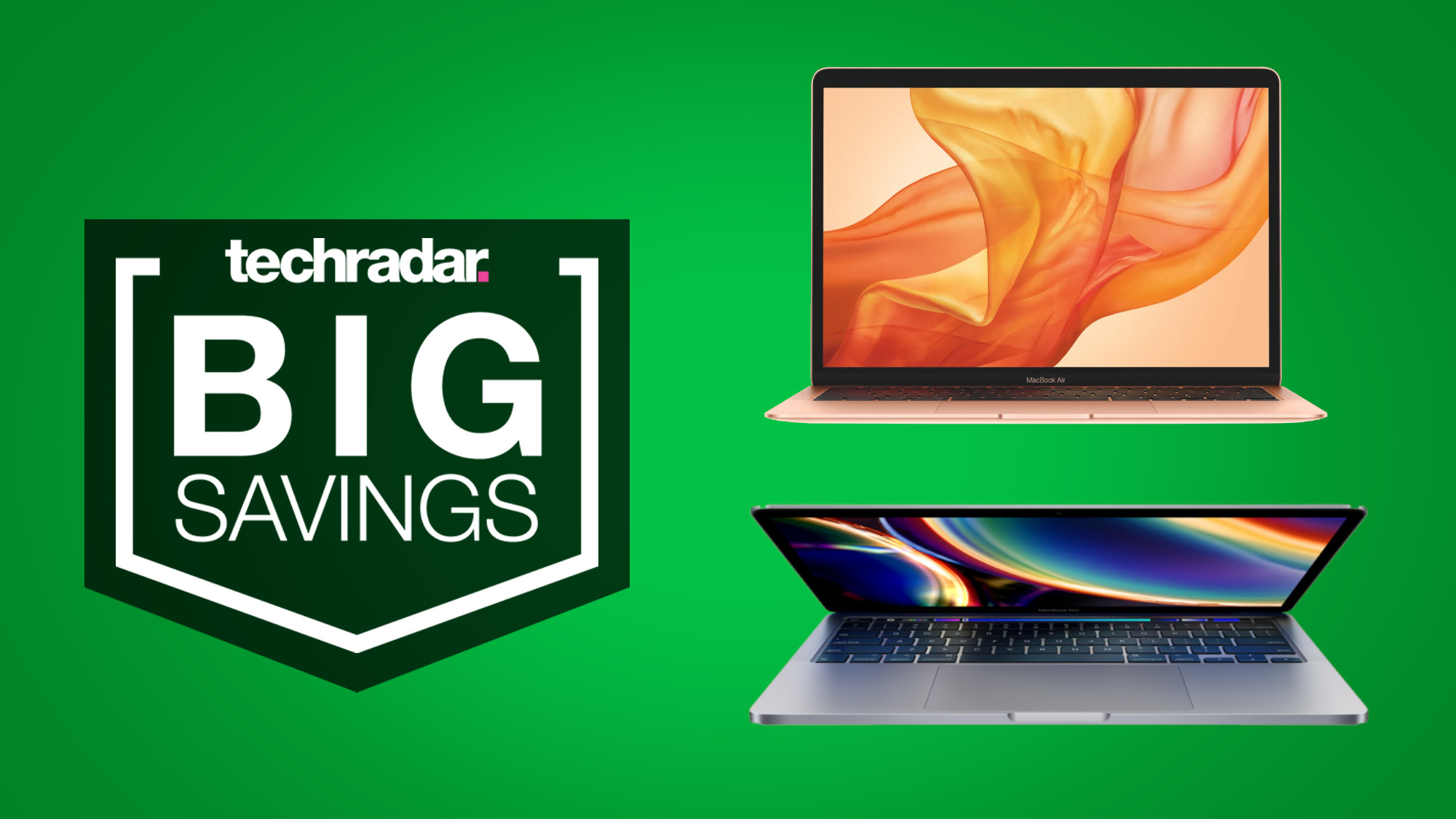 Sat, 15 Aug 2020 15:07:53 +0000
This weekend we're seeing some great MacBook deals in both the UK and US - perfect for those looking to snag a laptop for college.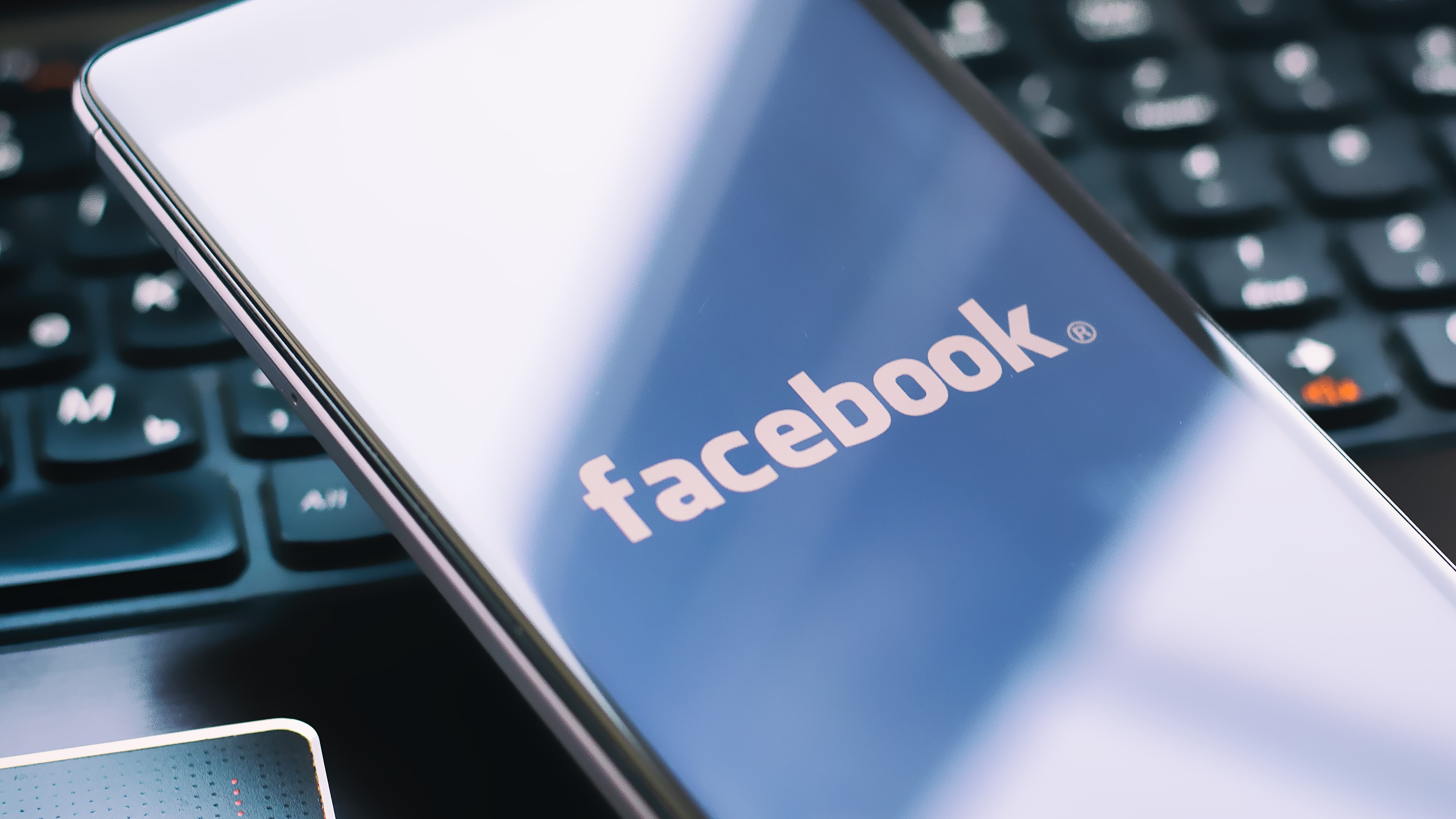 Sat, 15 Aug 2020 14:29:37 +0000
Following India's ban on Chinese apps, several pretenders are seeking to replace TikTok in the popular short format video platform. Now Facebook is trying out something new, besides Reels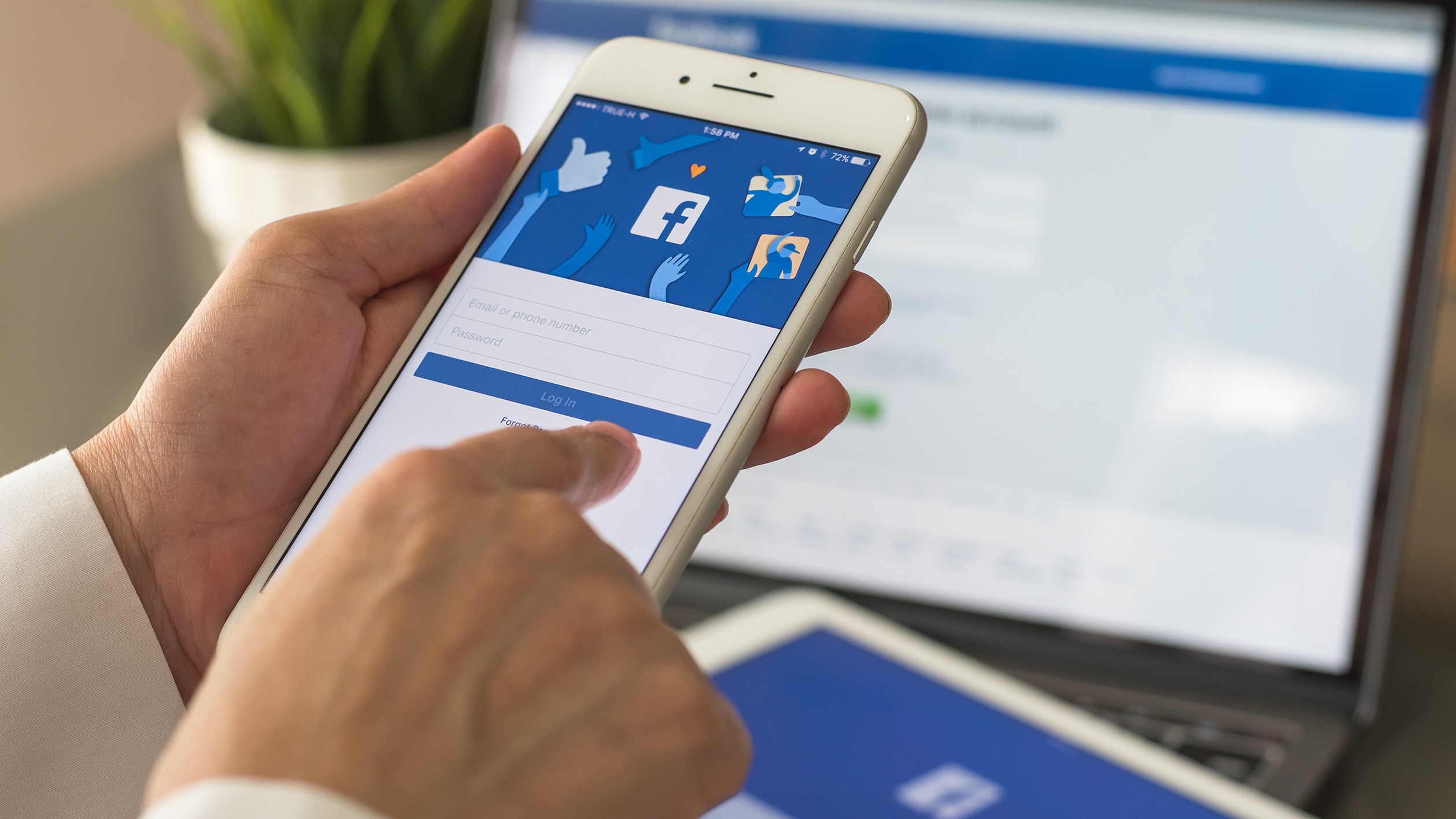 Sat, 15 Aug 2020 14:11:25 +0000
The new service would be available starting today across 20 countries and is aimed at helping individuals managing small and medium businesses reach out during lockdown.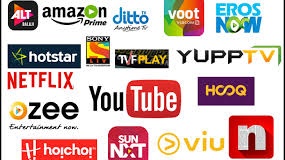 Sat, 15 Aug 2020 13:47:43 +0000
This Independence Day weekend in India has fresh offerings on OTT platforms. Out of the many, we have chosen 5 --- two web series and three films. The web series are in Hindi. Among the films, two are in the South Indian languages of Tamil and Telugu.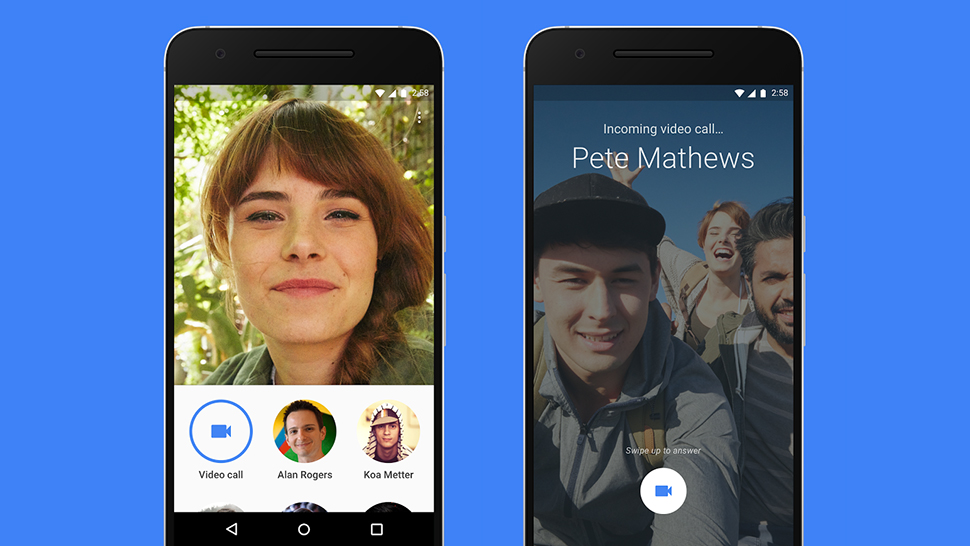 Sat, 15 Aug 2020 13:30:07 +0000
Rumors are swirling that Google is planning to make Google Meet its single video calling app.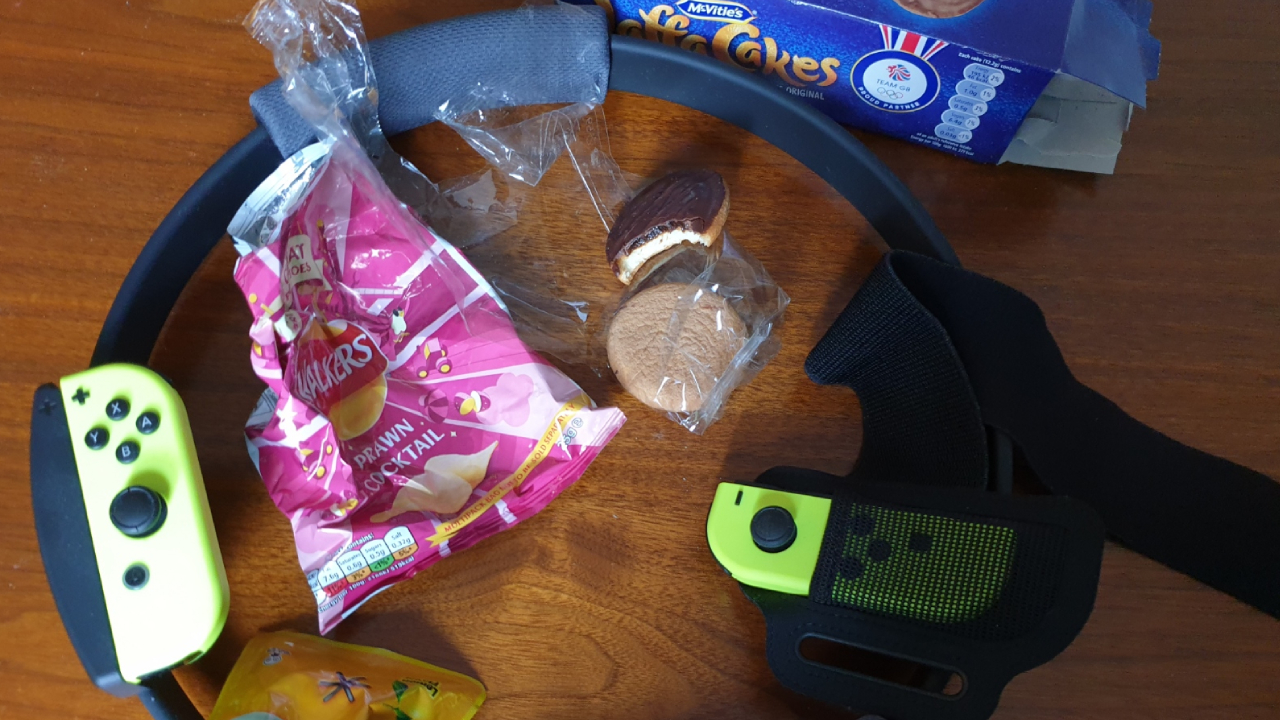 Sat, 15 Aug 2020 13:30:05 +0000
Ring Fit Adventure stock is stupidly hard to find, but mine rests behind my TV and has barely been used. And I'm sorry about that.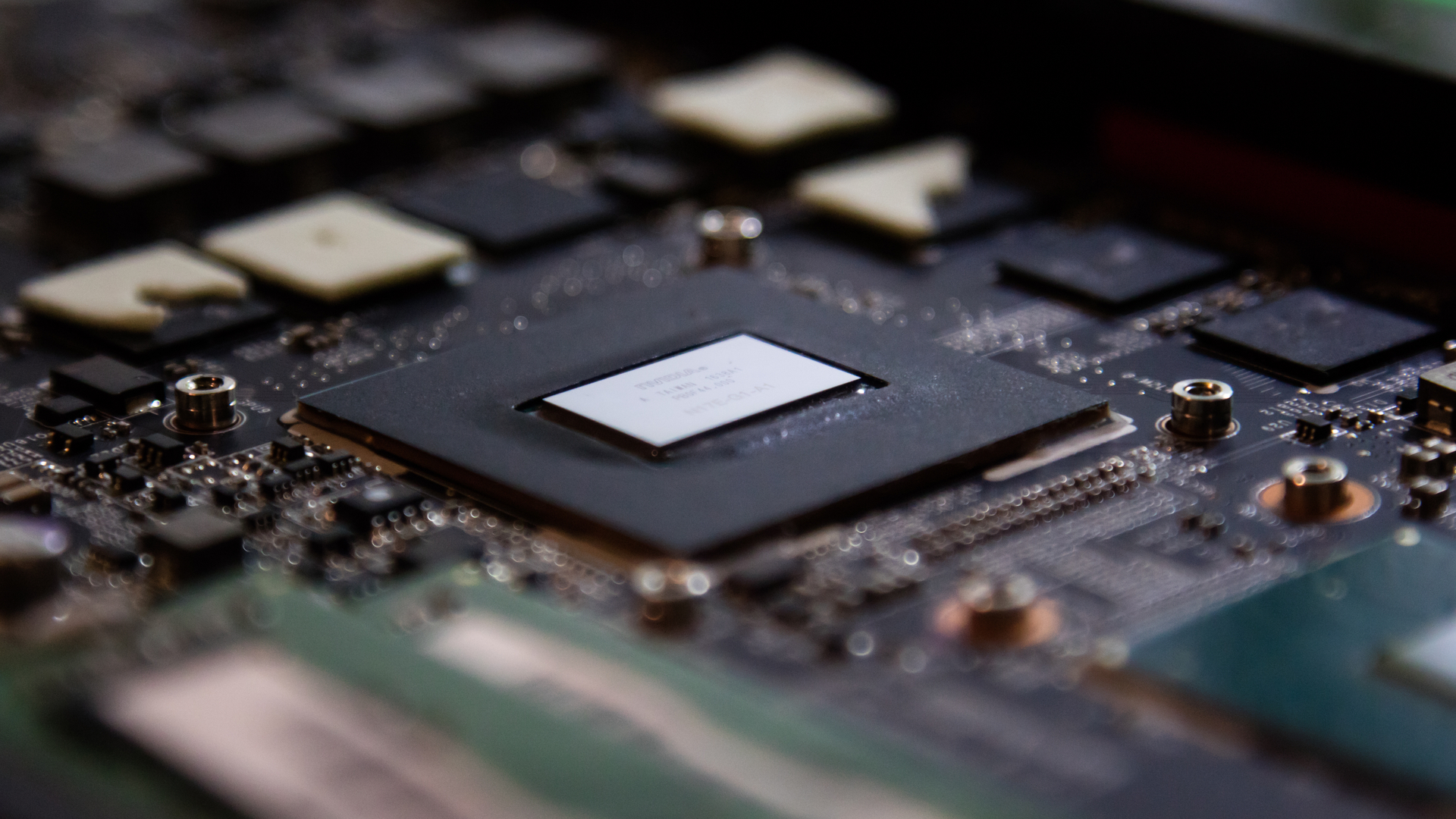 Sat, 15 Aug 2020 13:00:43 +0000
Thanks to some convincing leaks we know a lot about what Nvidia's next GPUs will be like – but not what they'll be called.
Sat, 15 Aug 2020 17:09:26 +0000
'RHONJ' star Melissa Gorga totally channelled the iconic flick 'Dirty Dancing' in a new photo from her vacation in upstate New York.
Sat, 15 Aug 2020 16:55:46 +0000
Rapper Kanye West seemingly made a subtle dig at Taylor Swift during his latest tweetstorm -- more than 10 years after their feud began.
Sat, 15 Aug 2020 16:22:23 +0000
Brie and Nikki Bella made their triumphant return to social media weeks after the sisters welcomed their sons into the world!
Sat, 15 Aug 2020 16:20:04 +0000
Rihanna mentioned her upcoming album when she replied to an incredible look-alike's lip-syncing video with a cheeky comment and it had fans laughing.
Sat, 15 Aug 2020 16:03:54 +0000
Justin Bieber and Hailey Baldwin are seriously the sweetest couple! The pair are on a road trip and shared a new snap from their cozy date night.
Sat, 15 Aug 2020 15:16:49 +0000
Jon Hamm and his gorgeous girlfriend Anna Osceola, who was walking with crutches, were spotted leaving a butcher shop in Los Angeles, CA and he sweetly helped her get in a car.
Sat, 15 Aug 2020 15:04:00 +0000
Fans got their first look inside Prince Harry and Meghan Markle's new Montecito home when she gave an interview via video chat.
Sat, 15 Aug 2020 14:32:26 +0000
Gabrielle Union made her millions of fans laugh when she recreated a legendary television scene in her newest social media video!
Sat, 15 Aug 2020 14:12:31 +0000
Chrissy Teigen admitted she took a pregnancy test but it resulted in a false 'negative' before having her recent breast implant removal surgery in June, when she answered a fan on Twitter.
Sat, 15 Aug 2020 13:39:55 +0000
Simone Biles & Jonathan Owens appear to be blissfully in love with one another only days after going social media official!
Sat, 15 Aug 2020 09:17:30 PDT
James Wan promises a touch of horror for Aquaman 2, just like the first movie had.
Sat, 15 Aug 2020 09:10:29 PDT
The Jurassic World: Dominion set looked a lot different when cast and crew returned after months of being shut down.
Sat, 15 Aug 2020 08:44:39 PDT
Amazon's Lord of the Rings TV show is underway and Orlando Bloom, who played Legolas in the movies, has shared his excitement.
Fri, 14 Aug 2020 16:57:57 PDT
The upcoming Ozzy Osbourne biopic will be a movie for adults that will highlight the iconic musician's life from 1979 to 1996.
Fri, 14 Aug 2020 15:51:22 PDT
Thanks to a rumor that Spider-Man 3 will debut Kraven the Hunter, one artist has imagined what Joel Kinnaman would look like in the villainous role.
Fri, 14 Aug 2020 15:40:32 PDT
Due to a scheduling conflict, Jake Johnson may be missing from Jurassic World: Dominion.
Fri, 14 Aug 2020 15:24:39 PDT
The critics have had their say on Project Power and, much like Extraction and The Old Guard, it sounds like a satisfying action flick.
Fri, 14 Aug 2020 14:54:19 PDT
Edgar Wright reveals a few big-name actors who auditioned for Scott Pilgrim Vs. the World, including Robert Pattinson and Sebastian Stan.
Fri, 14 Aug 2020 14:24:00 PDT
Tiger King star Carol Baskin criticized Cardi B and Megan Thee Stallion's latest video for their single WAP for using real tigers on set.
Fri, 14 Aug 2020 13:49:02 PDT
Chris D'Elia already shot his parts for Zack Snyder's Army of the Dead, but he will be edited out and replaced by comedian Tig Notaro.